"Where there is no vision, the people perish: but he that keepeth the law, happy is he." – Proverbs 29:18
This week a wave of nostalgia enveloped me, transporting me back to 2001 and the inaugural Caribbean Media Exchange (CMEx) on Sustainable Development symposium in Ocho Rios, Jamaica.
The genesis of this international event, to bridge the gap between journalists (young and experienced, local, regional and foreign) and the Caribbean and international travel and tourism sector, was a merged vision of many, including Allen Chastanet, who at the time was a Senior Vice President at Air Jamaica; his boss the late Gordon "Butch" Stewart, Chairman of Air Jamaica; Lelei LeLaulu, president of Counterpart International; and my son Bevan, who was a communications consultant with both organizations.
All agreed with the need for regional and international media, public and private sectors, as well as non-governmental organizations to be better educated on the real value of tourism to the people and the economies of the Caribbean.
The successful Ocho Rios intervention, which was staged in the aftermath of the tragic September 11 attacks on America, highlighted the resilience of the tourism sector.
As we embarked on our journey we were well supported by the Caribbean Hotel and Tourism Association, the Caribbean Alliance for Sustainable Tourism, and countless stalwarts like renowned St. Lucian hotelier Berthia Parle, Puerto Rican tourism guru Terestella Gonzalez-Denton among many personalities and institutions representing the region's public and private sectors.
Over time, this modest forum evolved into a powerful platform championing sustainable tourism development in small island developing states.
Since its advent, CMEx mounted over 20 gatherings across the Caribbean region and in the U.S. These sessions, mostly the four-day version, were always brimming with fervent discussions, pioneering ideas, tangible takeaways and recognition awards.
Our trajectory has been steadied by a business model which harmoniously blends public-private, NGO, academic, media, and youth support. We have even been told by entities like the UNWTO that CMEx inspired them to launch a communications initiative with parallel objectives. We've mobilized the expertise from these sessions for initiatives such as an HIV/AIDS communications project funded by Coca-Cola for Haiti and successive iterations of the UNFPA Caribbean Media Awards, held in Jamaica.
Recognition awards underscored our commitment not just to host events but to create transformative experiences that galvanize stakeholders throughout the Caribbean. Awards events have been held in Florida and New York in 2013, 2014, 2019 and they now return to Miami in December.
After our last event we were able to donate generously to the Caribbean Hotel and Tourism Association Education Foundation (CHTAEF), the Errol and Nita Barrow Educational Trust, and Bahamian scholars who had been impacted by a devastating Category 5 storm which lashed The Abacos and Grand Bahama.
However, like many entities, CMEx was not impervious to the challenges ushered in by the COVID-19 pandemic. Our effervescent initiatives were paused. But as they say, challenges often harbor opportunities in disguise.
Preparations are now in full swing for a lunchtime gathering at the Loews Coral Gables on Saturday, December 2.
CMEx 2023 honorees are a tribute to the stalwarts of Caribbean tourism and communications. The recognition of luminaries such as broadcasters Julian Rogers and Pat Montague, and tourism heads Nicola Madden-Greig (President, CHTA); Dona Regis-Prosper (Secretary-General, Caribbean Tourism Organization); Rosa Harris (Director of Tourism, Cayman Islands); Michele Paige (CEO, Florida-Caribbean Cruise Association) and many more underscores the strength and resilience of our industry.
The day will also spotlight our unwavering commitment to supporting tourism education and charitable endeavors in the Caribbean and beyond.
I'm filled with optimism and fervor for the potential that awaits.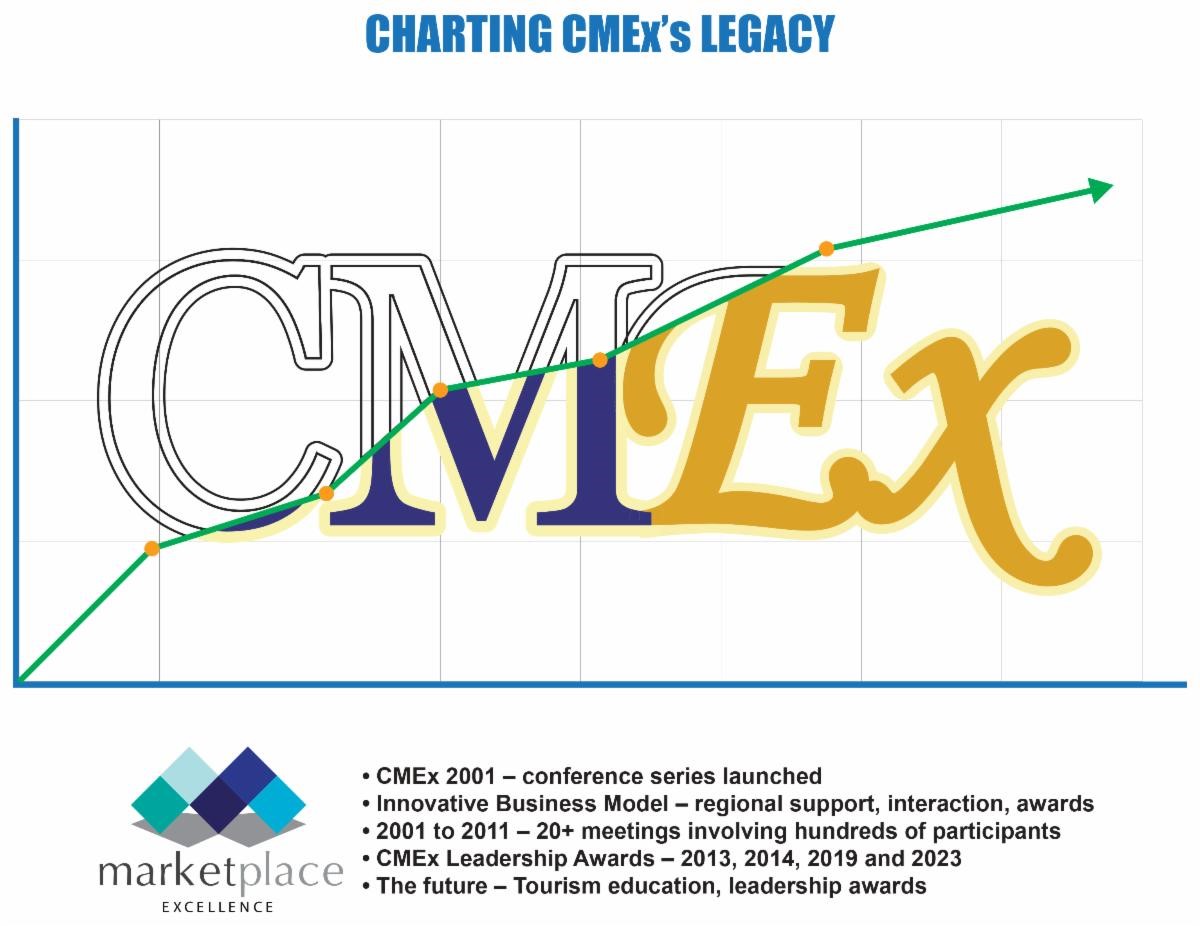 (Dr. Basil Springer GCM is a Change-Engine Consultant. His email address is basilgf@marketplaceexcellence.com. His columns may be found at www.nothingbeatsbusiness.com/basil-springer-column/ and on www.facebook.com/basilgf).