"You, LORD, keep my lamp burning; my God turns my darkness into light." – Psalm 18:28
In my column of April 6, 2015, entitled "Illuminate our minds", I concluded "Let us encourage new ideas and may peace wash over us as our paths become clear. May we be guided by the light of God as to which steps to take."
I contrasted the stated mission of the GraceKennedy Group in Jamaica — "To take the taste of Jamaican and other Caribbean foods to the world and world-class financial services to our region" — with the vision of the Chefette restaurant chain in Barbados, which was "To remain the leading fast-food restaurant in Barbados, by delivering total customer satisfaction through quality, service, cleanliness and value".
Both companies have enjoyed success, but there was nothing in the Chefette vision about the global market.
Eight years later, we now witness a partnership between Chefette and JetBlue Airways, private sector entities, and Barbados Tourism Marketing Inc. and Export Barbados, government marketing and export promotional agencies, to promote Bajan food in the United States.
I shall always remember when Chefette was established because it was around the same time I first built my house. A businessman friend, the late Hewley Hutson, introduced me to a builder, the late Ulric Lashley. Ulric was also involved in building the initial Chefette buildings at Fontabelle and Accra. Now 50 years later, Chefette has 16 locations and counting, and is taking a peek into the global market space, albeit via a promotional initiative.
The private sector's role is to "do business" and the government's role is to "provide regulatory and service functions". The Chefette-JetBlue partnership is an excellent example of how the private sector and government can collaborate to stimulate private enterprise, drive economic growth, engage with the Caribbean diaspora, promote culinary tourism, attract more visitors, bolster air routes, and develop private enterprise (thus earning more tax revenues and foreign exchange for Barbados). It also allows Chefette to explore the potential for franchising its brand, positioning Barbados in the global market through tourism expansion and franchise development.
Also around 2015, I was part of the launch of the Caribbean Food Business Innovation Revolution initiative which is promoted by the Global Business Innovation Corporation (GBIC) and was hosted by exporTT, the national export facilitation organization of Trinidad and Tobago. This is an example of an initiative which, if we expand it throughout the Caribbean, will allow global consumers to pay all our bills.
The GBIC team included Guyanese-American Dr. Owen Carryl, an Open Innovation expert, and my son Bevan Springer who has decades of experience in media, marketing and public relations. Owen and Bevan talked about my involvement in shepherding enterprises, which piqued Owen's interest. This was followed by a face-to-face meeting a month later, which also included Owen's Brazilian colleague from Mexico, Diego Bolson Ruzzarin, a world-class food design expert. Our personalities gelled and this resulted in the birth of GBIC.
The current Chefette initiative fits perfectly into the GBIC model.
An outstanding example of the franchising model in the food business is McDonald's, the world's leading food service retailer with more than 38,000 locations in over 100 countries. The successful adoption of such a model by Chefette could transform the Barbados economy.
I have travelled extensively over Eastern and Southern Africa and based on my experience, the cultural harmony with the Caribbean would be a perfect fit for a Chefette franchise. We should encourage South-South dialogue on this matter.
Fast-food restaurant fare is often associated with unhealthy diets. But this does not have to be. Today, there are plenty of examples of fast-food establishments, including Chick-fil-A, whose menus include healthier choices. In other cases, menu items can often be modified to accommodate specific dietary concerns. Market demand for healthier food options currently outpaces supply. The fast-food model, in consultation with the Healthy Caribbean Coalition, for example, can transform the persistent notion of fast food being unhealthy.
Any successful and sustainable business operation implies that the business systems — a sound foundation, strategic financial investment, innovative marketing, high productivity and efficiency, and well-trained staff — are well-developed.
Let us expose our people to the latest in education and technology and express optimism for the future of Caribbean cuisine and products on the international stage.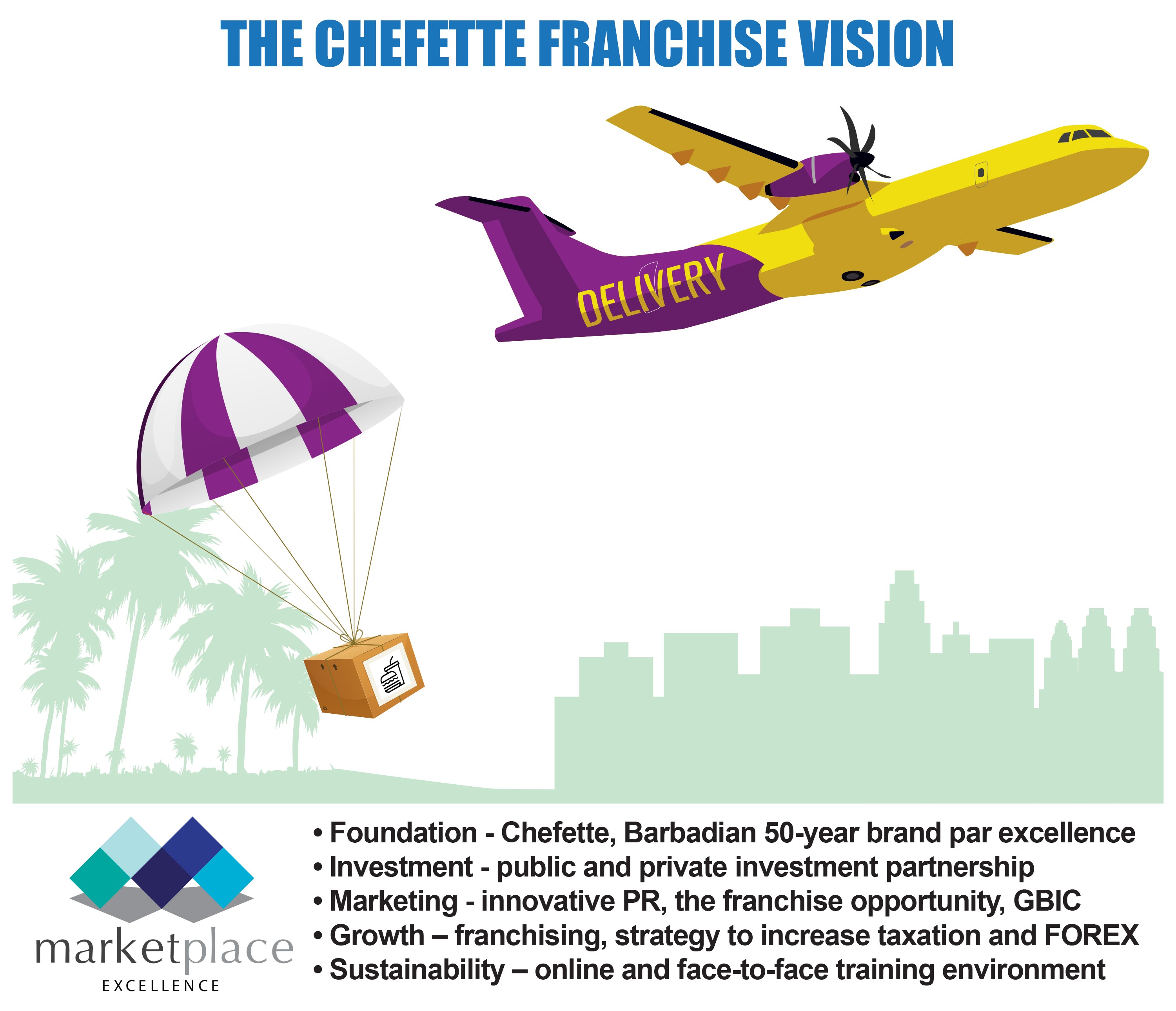 (Dr. Basil Springer GCM is a Change-Engine Consultant. His email address is basilgf@marketplaceexcellence.com. His columns may be found at www.nothingbeatsbusiness.com).