"She speaks with wisdom, and faithful instruction is on her tongue." – Proverbs 31:26
Those of us World War II babies would have witnessed a significant change in the status of CARICOM women.
Initially, it seemed that mothers were destined to play an important role in their children's lives, loving them, looking after the home, and teaching and caring for them. They were sometimes assisted by grandmothers and what better early childhood development attention could be given by mothers and caregivers.
In October 1945, immediately after World War II ended in September 1945, the United Nations was founded to maintain international peace and security.
One of the sustainable development goals which has been established is to "achieve gender equality and empower all women and girls", clearly recognizing that women's potential in human development should not be restricted in any way.
Over the years, women have taken advantage of improved education opportunities to redress gender inequality. Every year we celebrate International Women's Day and this year it was celebrated on March 8 under the theme "Gender Equality Today for a Sustainable Tomorrow".
Women have now demonstrated their contribution to national wealth as they continue to manage the home but have enhanced their external family earnings by assuming major leadership, management and workforce roles in many disciplines such as governance, the judiciary, politics, the public service, business, entrepreneurship, trade unions, community service and faith-based organizations.
As gender equality initiatives continue to bear fruit, may women not only position themselves visibly in the highest posts of the land but continue to exploit their power of intuition to fulfil their natural potential and lead us to sustainable success.
In the context of the family, this intuition is manifested as follows: (1) exhibiting caring instincts; (2) caregiving; (3) offering spiritual guidance; (4) embracing educational opportunities; (5) extending healthcare; (6) building relationships; (7) nutrition nurturing; (8) teaching others; (9) financial management; and (10) activity coordination.
The ability to understand students' mental and emotional needs makes women a better choice for teachers in primary schools. They have a better understanding of child psychology. Not just as teachers, women are also excellent counsellors.
It took 35 years after the end of World War II before the impact of gender equality-inspired initiatives yielded the first female CARICOM prime minister. But over the past decade, the progress of women in top positions has been stellar.
Here is a list of some CARICOM women who have achieved top leadership positions in the region: (1) Dame Eugenia Charles – the first female Prime Minister of Dominica – 1980 to 1995; (2) Dame Nita Barrow – the first female Governor General of Barbados – 1990 to 1995; (3) Kamla Persad-Bissessar – the first female Prime Minister of Trinidad and Tobago – 2010 to 2015; (4) Professor Eudine Barriteau (Grenada/Barbados) – the first female UWI Pro Vice-Chancellor at UWI Cave Hill – 2015 to 2021; (5) Paula-Mae Weekes – the first female President of Trinidad and Tobago – 2018 to date; (6) Mia Mottley – the first female Prime Minister of Barbados – 2018 to date; (7) Ambassador Robyn Rihanna Fenty (Barbados National Hero) – one of the world's most successful musician entrepreneurs; (8) Dame Sandra Mason – First female and only President of Barbados – 2021 to date; (9) Dr. Carla Barnett (Belize) – the first female Secretary General of CARICOM) – 2021 to date.
May you enjoy the remainder of Women's History Month as we reflect on the pioneering accomplishments of the region's women.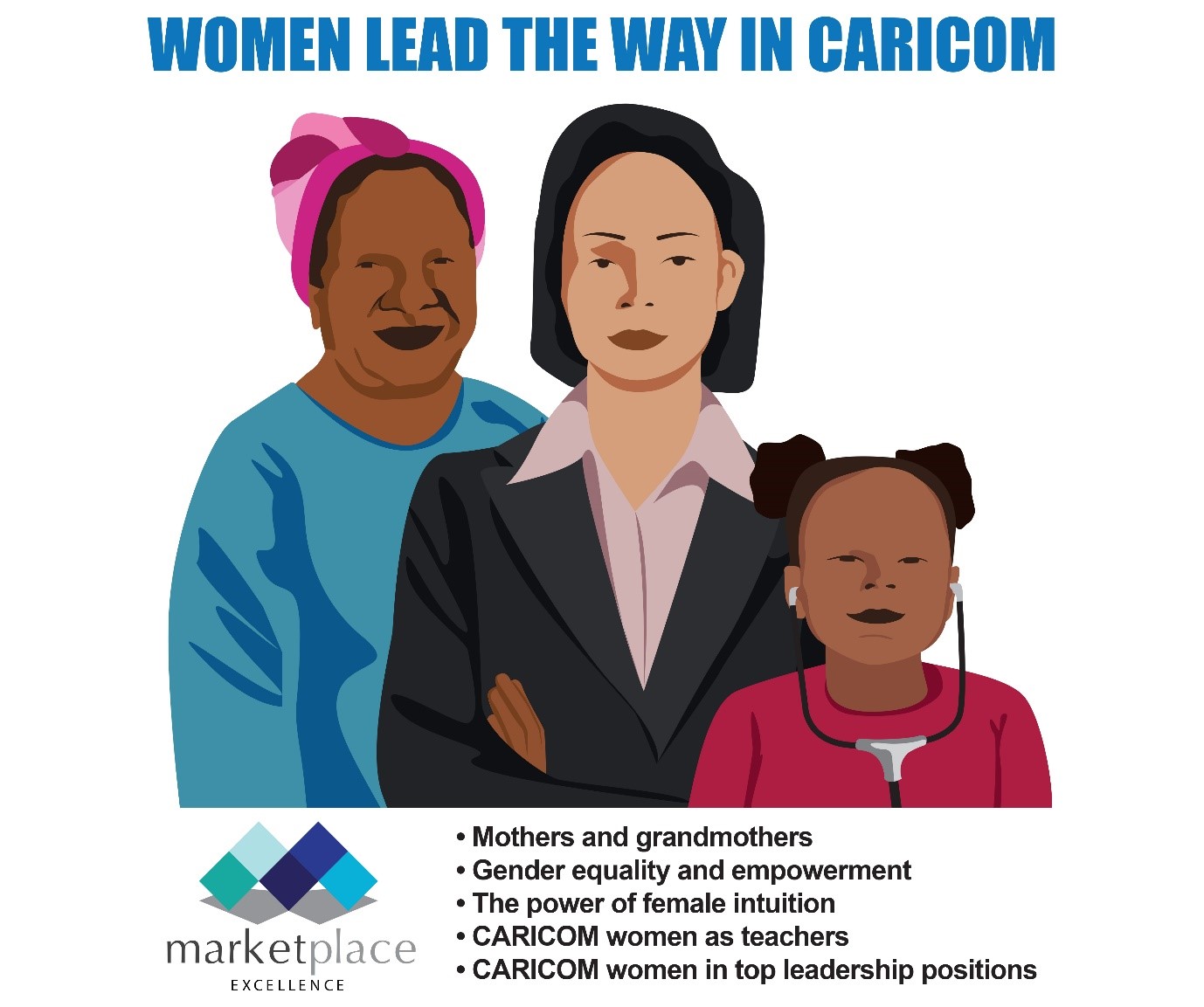 (Dr. Basil Springer GCM is a Change-Engine Consultant. His email address is basilgf@marketplaceexcellence.com. His columns may be found at www.nothingbeatsbusiness.com).