"Whatever you do, work at it with all your heart, as working for the Lord, not for human masters, since you know that you will receive an inheritance from the Lord as a reward. It is the Lord Christ you are serving." – Colossians 3:23-24
Job sustainability may be envisaged as a cyclical process. Jobs earn you money which is spent or saved. Spending sustains jobs as goods and services bought must be replaced.
Savings increase the seed, equity and working capital investment pool needed for startups to produce goods and services which, in turn, stimulate the increase in jobs. This cyclical job sustaining process engenders economic growth and political stability.
In this series on the post-COVID-19 leadership challenge, we have observed that the journey will be made easier if leaders possess specific qualities and embrace strategic opportunities, the Shepherding model, and the lessons which led to Singapore's success.
In support, one reader who has visited Singapore, stated last week: "We can learn so much from Singapore, but we must WANT TO be coupled with STRONG and DECISIVE leadership who puts COUNTRY FIRST."
We conclude today by looking at the responsibility of leadership with respect to job sustainability.
In successfully matching workforce supply and demand in the chosen strategic opportunity sectors, leaders must be sensitive to the interdependence of (1) flexitime workforce engagement; (2) unlocking human potential; (3) creative compensation packages; (4) redundancy and internal synergies; and (5) on time service delivery.
Materials, workforce and expenses are the main components of cost in an enterprise. The average ratio between the three depends on the type of enterprise. Leaders are responsible for keeping the total cost to a minimum. Leaders must engage the workforce with an optimal mix of full-time, part-time, and on-call resources to minimize cost.
Leaders are responsible for unlocking the full potential of the work force by training, motivating, introducing technology, process improvement, and sometimes getting the team to unlearn habits that are not appropriate in the new dispensation.
Leaders must be aware that each member of the workforce is different, and the motivational mix will be varied. What motivates one member of the team may not necessarily motivate another.
Creative compensation packages, including pay, incentives and benefits will be designed to meet these varying needs.
High productivity is a key factor that gives a business the edge over its competitors. Leaders must therefore focus on technology, process, and human productivity to get the best output performance from a given level of input.
Redundancy is a workforce performance term that duplicates critical components to insure against performance impairment. Leaders must pay attention to the need for workforce redundancy and positive internal synergies between team members to enhance productivity and team efficiency.
The proof of the pudding is in the eating. Customer satisfaction is the one dashboard indicator to which leaders must pay attention. A good leader knows that if he encourages each member of his team to be committed, practise on time service delivery and expand the frontiers of excellence, one day at a time, success will be guaranteed.
Next week we will start a new series on Shepherding and how it impacts each business system.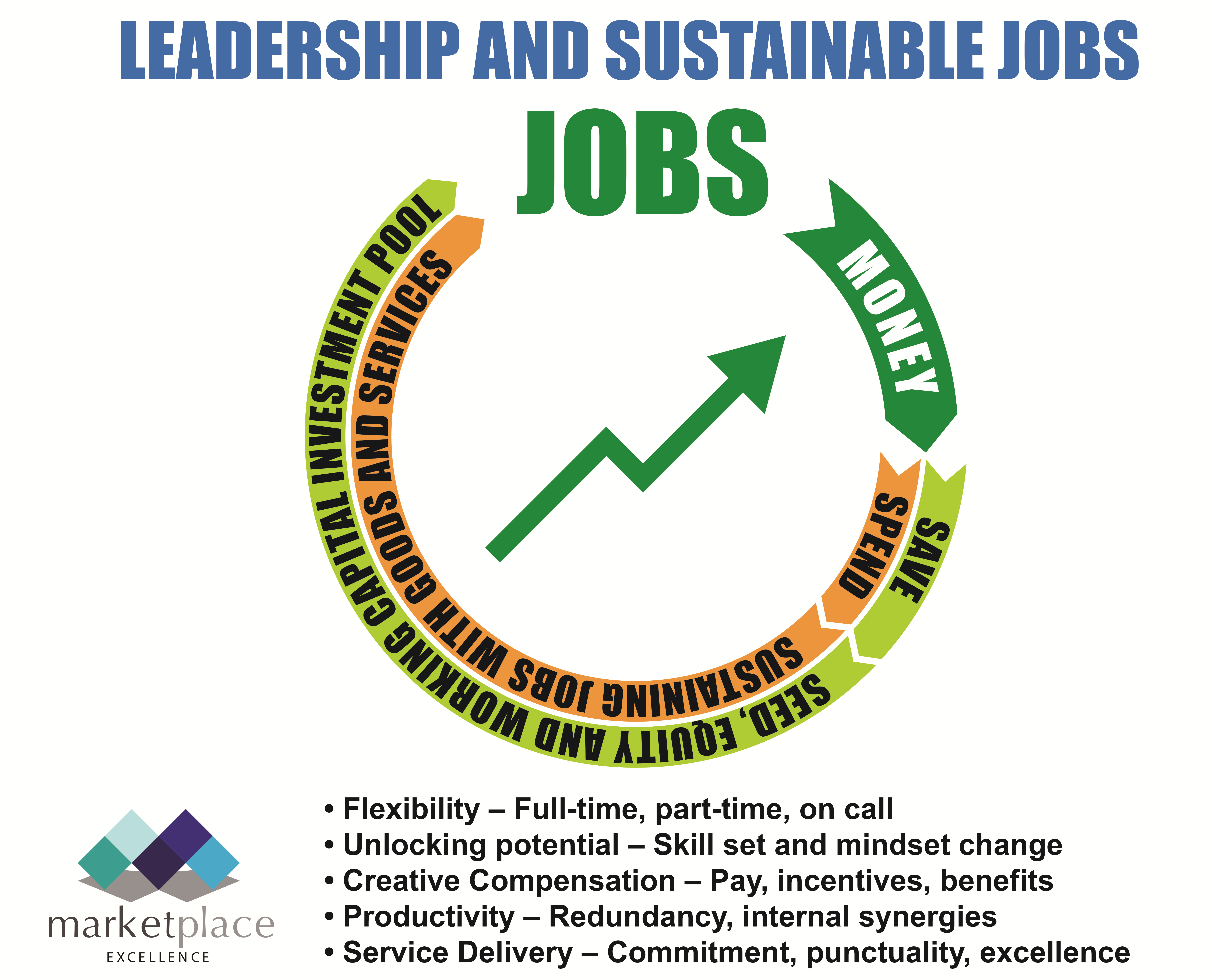 (Dr. Basil Springer GCM is a Change-Engine Consultant. His email address is basilgf@marketplaceexcellence.com. His columns may be found at www.nothingbeatsbusiness.com.