"For God so loved the world that he gave his one and only Son, that whoever believes in him shall not perish but have eternal life." – John 3:16
COVID-19 has been devastating to both lives and livelihoods. It is expected that the vaccination program will give us a new lease on life and a chance to regroup, grow and be sustainable.
My weekly pre-COVID-19 lifestyle was primarily sedentary. During the pandemic, I missed regional and international travel and the freedom to interact with friends and family in-person. Many people the world over have been furloughed or lost their jobs and are struggling to survive. What is our post COVID-19 recovery and growth plan?
When I wake up after a restful sleep, I often check the first major thought that comes to my mind. It is usually full of very rich content. I rush to write it down, lest it escapes my memory. As if by Divine intervention, I recorded such a thought last week which was about scaling business ideas. How do you scale (grow the idea at a rapid rate) and accelerate its impact on growth? Is this our plan?
Last week, I had discussions with a startup, an existing business, and three NGOs all of which were working on a plan.
The proprietor of the startup shared her challenge. She wanted guidance as to how to grow her business and thought that ideas expressed in the Shepherding Model I continue to espouse could help. She has been engrossed in her Barbados-based business, "Nurtured by Nature – promoting an eco-lifestyle". She has thus far exhibited passion, persistence and patience which are three necessary characteristics of a successful entrepreneur. We concluded our discussion by setting the date for her company's first board meeting with the objective of scalable profitable growth.
I enjoy the privilege of being a member of the Marketplace Excellence Corporation advisory team and regularly engage in discussions on quarterly company performance in public relations and marketing.
I am also associated with fundraising for several NGOs, including (1) Rotary Club of Central Port of Spain where we practice "Service above Self" and help those who are less fortunate than our members; (2) Errol and Nita Barrow Educational Trust through which we deliver annual awards to applicants who are seeking to complete post graduate studies; and (3) Caribbean Media Exchange, which supports and develops the ability of the media, government, the travel and tourism industry and communities to consider the importance of tourism in sustainable development. We also identify opportunities to support students with their education.
The conclusion, in each example, is that we need to be creative and scale the ideas to rapidly generate revenue but to ensure that productivity is boosted, and costs contained to maximize viability. Scalable growth, driven by Shepherding (life coaching and business mentoring) using the management of business systems (ManOBizTM) shepherding tool, is the answer for the post-COVID-19 recovery process.
Happy Easter to all as we celebrate this festive season with love, compassion and optimism, and set about to build a better future!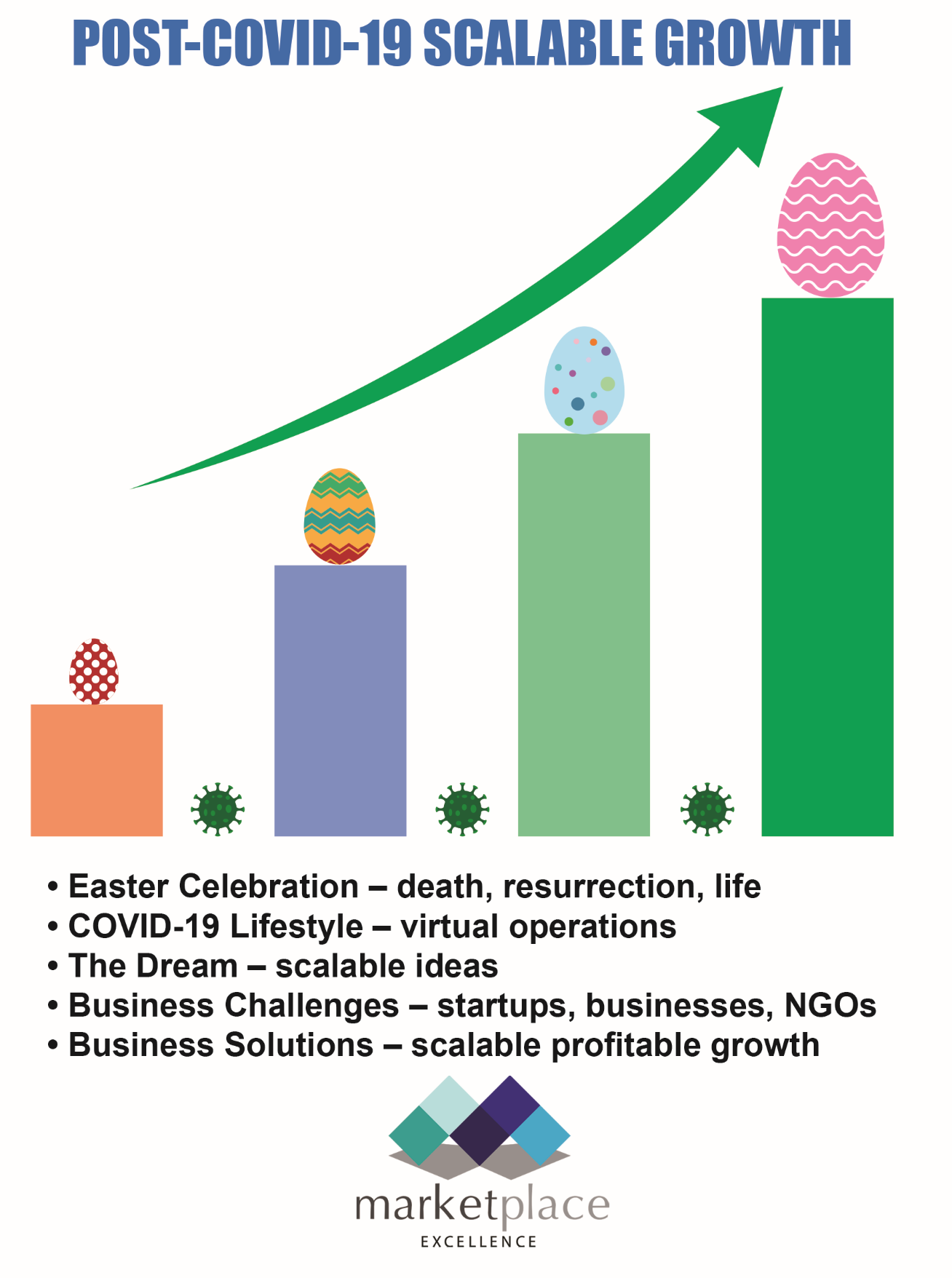 Basil Springer GCM is a Change-Engine Consultant. His email address is basilgf@marketplaceexcellence.com. His columns may be found at www.nothingbeatsbusiness.com.)