"We know that God causes all things to work together for good to those who love God, to those who are called according to His purpose." – Romans 8:28
My parents were born in 1914 at the beginning of the first World War. My father sojourned to surpass three score and 21 years, and my mother was in her 99th year when she passed away. My sister and I were born during World War II.
World War I was followed immediately by the most severe pandemic in recent history (the Spanish Flu), then there was the Great Depression of the 1930s, which was the worst economic downturn in the history of the industrialized world, and then came World War II in 1939. Our Barbados-based parents did not escape the wrath of the devastation of these global events and survived through unbelievable diligent financial discipline.
My father began as a clerk in the civil service. My mother successfully combined the roles of homemaker and culinary services entrepreneur. They related many stories of their struggle through these crises and were successful in exploring one opportunity after another for themselves and their children to the point where we ultimately made a comfortable living for ourselves, albeit in diverse directions.
Now 75 years after the end of WWII, the COVID-19 virus – with the poisonous venom of a World War – is still raging and leaving widespread loss of life and another devastating global economic downturn in its wake. This has impeded the path of progress of many families which have been setback.
In the same way that our parents faced the 20th century crises with the full power of mind, body and spirit, so too our children and grandchildren must face the current 21st century crisis fully buttressed by the spiritual philosophies that "every setback is nothing but setup for a comeback" and "out of crisis comes opportunity".
In the last 75 years our parents would have witnessed the transition from the industrial revolution to the digital or information age, where large amounts of information have become widely available to many people, largely through computer technology.
Now, our children are faced with public health and economic recovery problems. They are well-schooled in information technology and this will facilitate the design and implementation of effective and efficient solutions centred around Disruptive Innovation. Classical Disruptive Innovation is a new business model and technology to disrupt an existing market and significantly alter the way we do business.
Marketplace Excellence is a marketing services (public relations and digital technology) company which is positioning itself to be a catalyst in exploring demand-pull opportunities for turning concepts into commercial realities in the economic, financial, physical, political, social, and spiritual environments towards the sustainability of Mother Earth.
The love of God is our fuel! Let us continue the journey knowing that all things work together for good for those who themselves love the Lord and are called according to His purpose.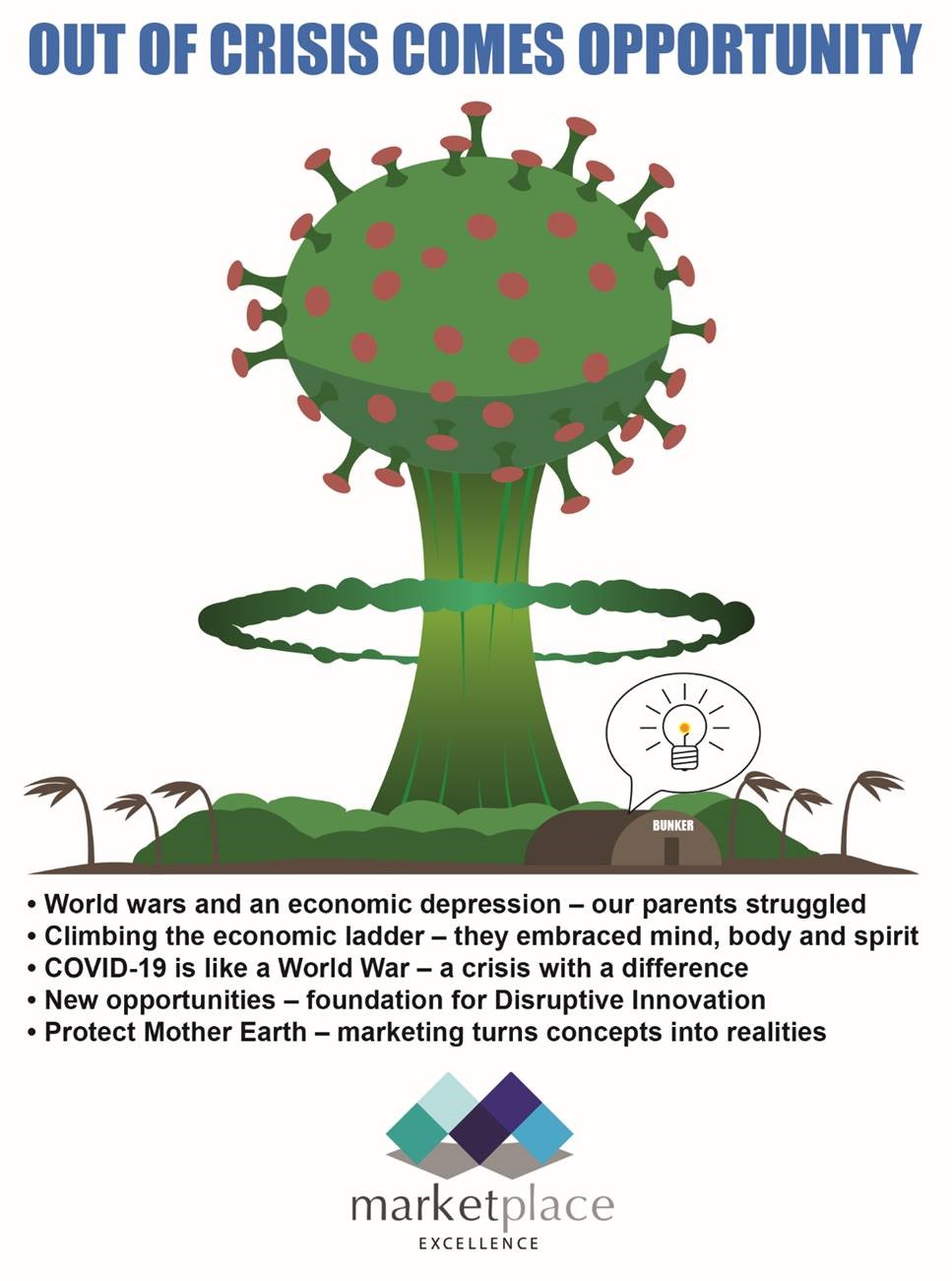 (Dr. Basil Springer GCM is a Change-Engine Consultant. His email address is basilgf@marketplaceexcellence.com. His columns may be found at www.nothingbeatsbusiness.com/basil-springer-column/, www.stluciasimplybeautiful.com on www.facebook.com/basilgf and Barbados Today online newspaper).