"Nevertheless, I will bring health and healing to it; I will heal my people and will let them enjoy abundant peace and security." – Jeremiah 33:6
Medical tourism refers to travel to another country for medical care. The decision to seek medical care overseas may be because of (1) the lack of availability of quality of specialized care at home; (2) affordable care; (3) the need for a private, comfortable, tranquil, spiritual, convalescent environment; or (4) a preference to return to your home country to your familiar physicians, comprehensive medical records, and a holistic health care setting.
World-class physicians are attracted to centres of medical excellence to deliver state-of-the-art services in reconstructive and elective surgery, detoxification and rehabilitation programs, spa and weight reduction programs, executive medicals and corporate wellness and a series of holistic health and longevity programs to promote and maintain a healthy mind, body and spirit.
Accommodation choices in medical tourism include (1) five star luxury accommodation with golf, tennis and related special services for celebrities and the wealthy where exclusivity and privacy may be paramount; (2) affordable convenient accommodation for patients and their families at the health care facility itself; (3) sharing accommodations for the budget conscious; and (4) homestay accommodation to be in the company of loved ones in a homely setting.
The ambience of the surroundings is important to an optimal convalescent process. Restoring health and extending life beyond the five sensory body and mind frame of sight, hearing, taste, smell, and touch is of utmost importance especially for those who are conscious of their own mortality as they migrate to the multisensory frame where spiritual light energies influence our personalities and remind us that God is Love.
Medical tourism is an economic opportunity worthy of inclusion in the development plans of warm-weather destinations. There is pent-up demand among high net worth and medically insured individuals, a plethora of global health care professionals available to deliver state-of-the-art services, and the prospect of continuing medical education in a state-of-the-art environment. What is needed is to carefully delineate the value proposition and access smart marketing and investment partners.
A Caribbean success of medical tourism is the Health City Cayman Islands health care facility located in an idyllic setting at the beautiful southeastern tip of Grand Cayman. Health City works closely with referring primary and secondary care providers from around the world to ensure that care is coordinated and patient-centered. Through high levels of specialization and data-driven business practices, Health City's tertiary care facility accepts patients who require advanced treatment or procedures that might otherwise be cost prohibitive, not covered by medical insurance, or inaccessible within the patient's existing network.
Let us move upwards and onwards guided by these words found in The Salvation Army Song Book (number 742): "Light, life and love are in that healing fountain. All I require to cleanse me and restore, Flow through my soul, redeem its desert places and make a garden there for the Lord I adore."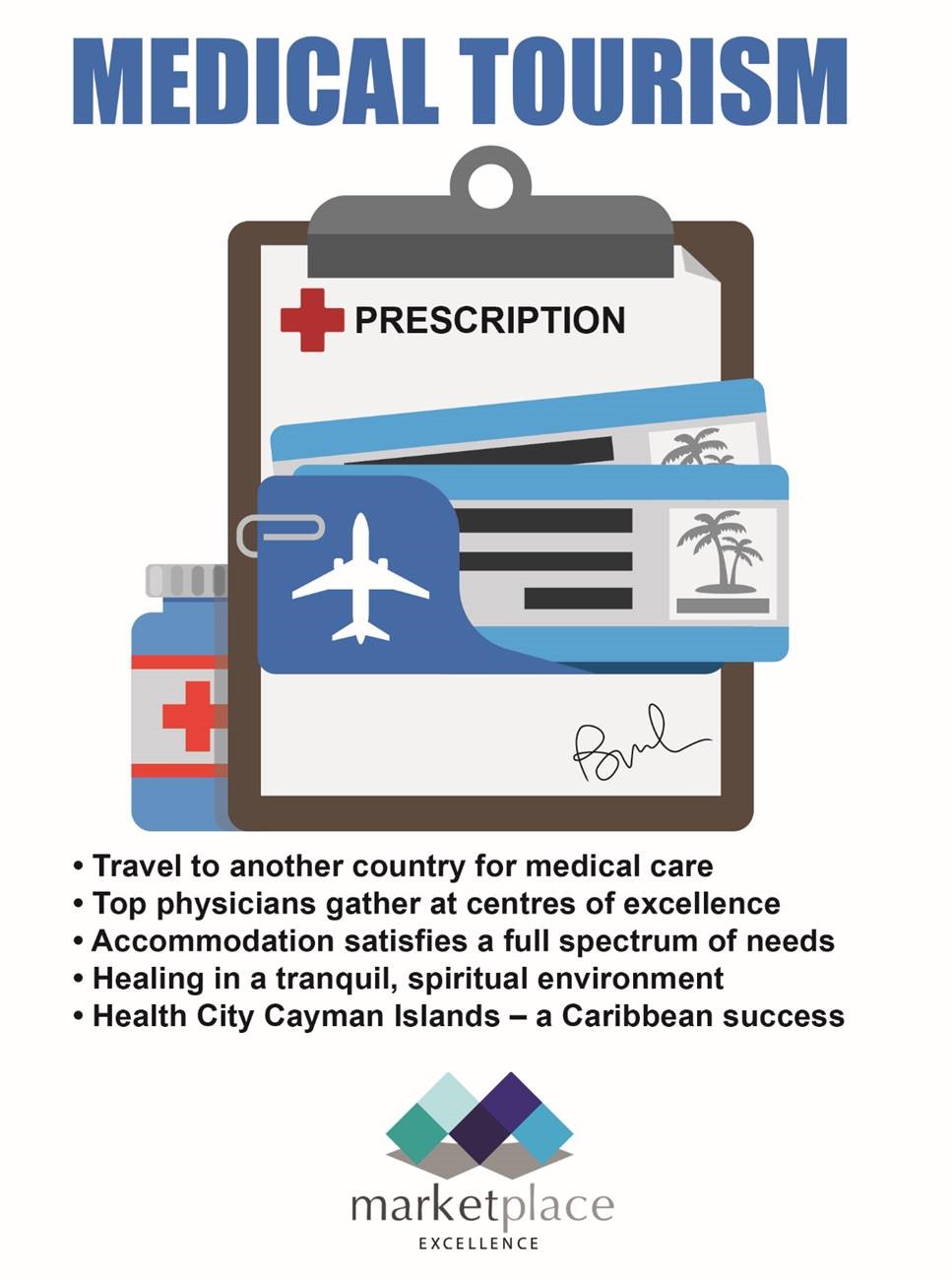 (Dr. Basil Springer GCM is a Change-Engine Consultant. His email address is basilgf@marketplaceexcellence.com. His columns may be found at www.nothingbeatsbusiness.com/basil-springer-column/, www.stluciasimplybeautiful.com on www.facebook.com/basilgf and Barbados Today online newspaper).