"And I tell you, ask, and it will be given to you; seek, and you will find; knock, and it will be opened to you." –  Luke 11:9
Today, we continue the series of disruptive innovation with a focus on the operations system of a business.
As human beings our operations system is to engage in a pleasurable daily cycle of eating a balanced diet of food and drinking water to give us energy. We also dispose of possibly harmful substances from our body so that we can grow and be healthy.
The operations system of our business is the real or virtual user-friendly engine room where high quality goods and services are cost-competitively produced to win sales from existing or new clients. Timely appropriate disruptive innovation, both in terms of the productive processes and administrative support, expedites enhanced productivity so that our businesses can be healthy and grow. This business growth is objectively measured in terms of the triple bottom line (1) profit , (2) social concerns and (3) the protection of the physical environment.
Disruptive measures to embrace technological change were relevant even before the advent of COVID-19, but the impact of the ravaging global pandemic and the management needed to keep it under control as well as to allow us to earn a living requires a major change in the way we go about our day-to-day operations.
A column in this series, written less than two months ago on "What have we learnt and how can we change?", is very relevant to the way forward – https://nothingbeatsbusiness.com/2020/06/what-have-we-learnt-how-can-we-change-basil-springer-column-monday-june-01-2020/.
Here are some disruptive innovation ideas for business operations which will help your business to survive and thrive in the new dispensation.
Stay positive – ask, and it will be given to you; seek, and you will find; knock, and it will be opened to you.
Practise excellence – inculcate a zero defects philosophy among your team in the production of goods and services.
Adopt ISO standards – ensure quality and safety in international trade.
Business optimization –  aim for minimum wastage in the use of scarce financial and human resources.
Global partnerships – seek mutually beneficial relationships to help grow your business.
Re-engineer your business processes – encourage your team to adopt beneficial technological change.
Market-driven production – follow market trends and adjust production practices to satisfy those needs.
Virtual environment – COVID-19 has highlighted the benefits of "working from home" for the uninitiated.
Internet-based communication – facilitates timely, speedy, comprehensive, and complete global interaction.
Balance and synergy – Work in balanced teams and experience the synergy of interaction.
Open innovation – open innovation companies source external knowledge for their innovation management strategies and lead you to new "cheese".
The growing "app" opportunity – Explore the use of an "app", software used on a smartphone or mobile device, to expedite interactive business solutions.
Process improvement – the way in which your services, your service delivery team and your clients interact with each other.
Video conferencing – Exploit the benefits, through many available platforms, to allow users in different locations to hold face-to-face meetings without having to move to a single location together.
When the A team comes together, we all advance together!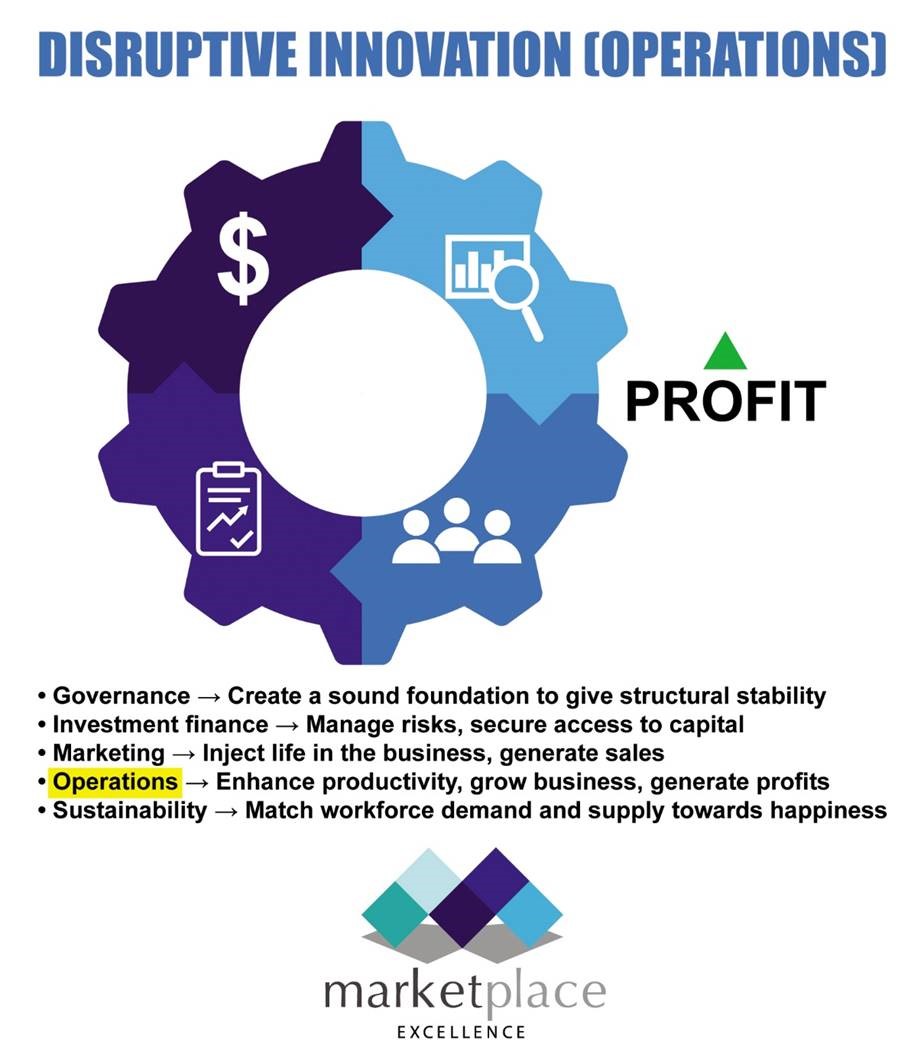 (Dr. Basil Springer GCM is a Change-Engine Consultant. His email address is basilgf@marketplaceexcellence.com. His columns may be found at www.nothingbeatsbusiness.com/basil-springer-column/ and on www.facebook.com/basilgf).