"When I shut up the heavens so that there is no rain, or command the locust to devour the land, or send pestilence among my people, if my people who are called by my name humble themselves, and pray and seek my face and turn from their wicked ways, then I will hear from heaven and will forgive their sin and heal their land." – 2 Chronicles 7:13-14
In my column, which heralded the new year, I advised my readers to build on the strength of their relatively smooth sailing experiences, suggested that they embraced new opportunities, and wished them a happy and holistically prosperous 2020.
Little did we know that in a few short weeks we would have been faced with the likes of "World War III", battling against an invisible enemy, COVID-19. Our weaponry was found wanting. National borders were closed and populations, essential workers excepted, were forced to stay at home to manage the spread of the virus. This resulted in the drastic reduction in demand for petroleum-based products and the unprecedented plummet of the oil price. It was no longer business as usual.
There is an article published on March 22, 2020 by Gulf News senior features editor Yousra Zaki which was very instructive about the stay-at-home experience. (1) you should be willing to trade some of your freedom for the greater good of the public, (2) you should wash your hands, whether there's a virus or not, (3) working from home should be an option for many, (4) taking that sick day could save lives, (5) the Internet should be a basic right, (6) doctors and researchers need to be paid better, (7) everyone should know how to cook, (8) the importance of talking to friends every day, (9) learn to appreciate nature, and (10) learn how to be content alone.
Frustration is beginning to set in as the dates to lift the curfew vary from country to country, state by state and city by city. The mission of health advisers is to save lives and the mission of economists is to get the populace back to work and stimulate the circular flow of money. Therein lies the challenge.
The threat of a second wave of the virus is real. There is already evidence of this in some parts of the world. The World Health Organization said on Saturday that there was currently "no evidence" that people who have recovered from COVID-19 and have antibodies are protected from a second coronavirus infection. The early opening of national boundaries could be conducive to a second wave, because of the global transportation network. One saving grace is that we should be better prepared for it the second time around. However, expert management is required.
It should now be crystal clear that the future will not be business as usual. We must now end "World War III", pick up the pieces strewn all over, assess what resources we have and what we can acquire, define the new dispensation and make it happen. Vision and action.
Let us as Caribbean countries humble ourselves, connect the dots and leverage these experiences to establish a new and stronger regional economy. For in today's crisis, one thing is certain. Life goes on.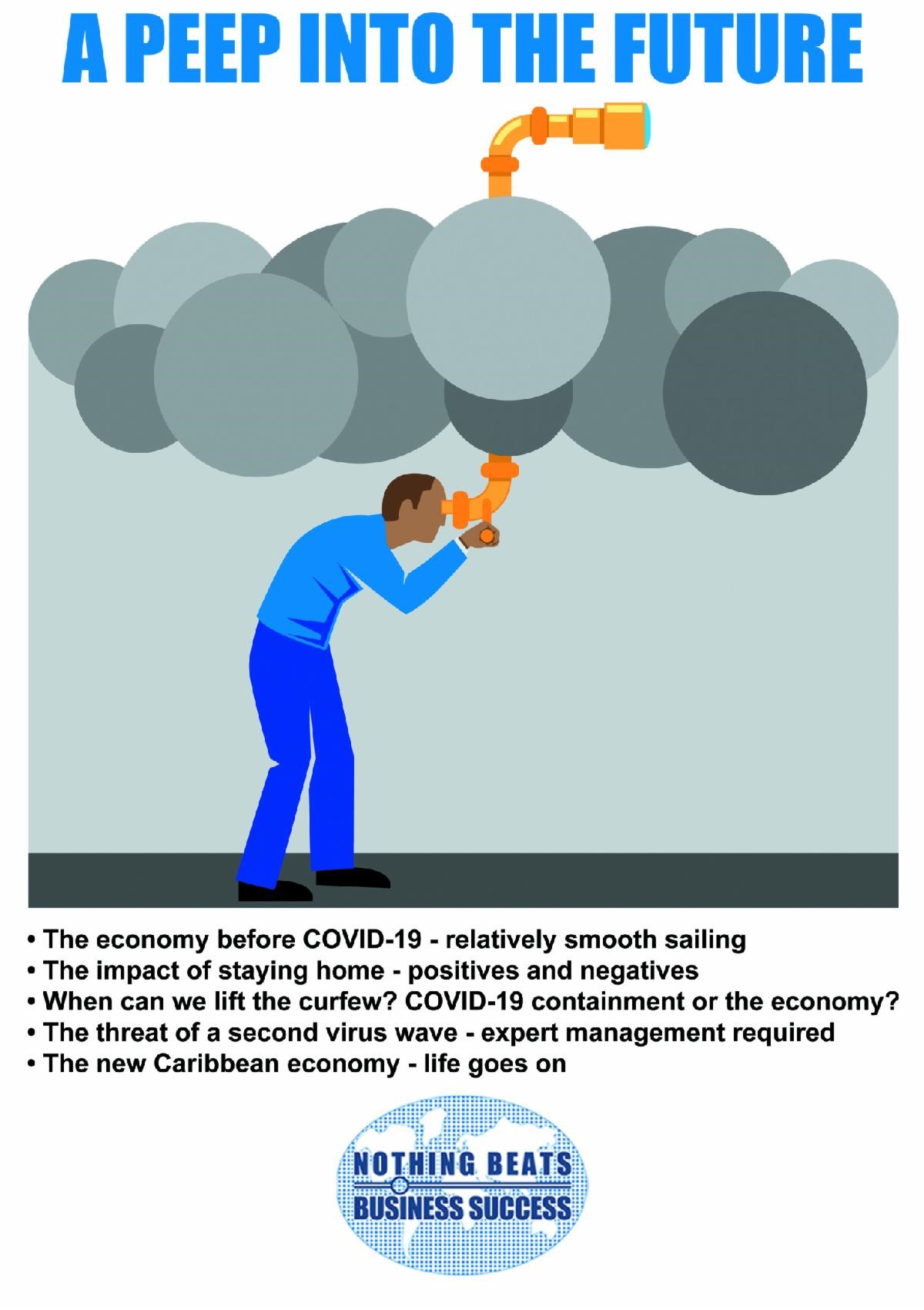 Dr. Basil Springer GCM is a Change-Engine Consultant. His email address is basilgf57@gmail.com. His columns may be found at www.nothingbeatsbusiness.com and on www.facebook.com/basilgf.