"Do not conform to the pattern of this world, but be transformed by the renewing of your mind. Then you will be able to test and approve what is the will of God – the good, pleasing and perfect will." – Romans 12:2
In this weekly column, we have spent the first two and a half months of the year primarily discussing smart solutions to eight challenges which, if we as individuals do not address, will inhibit our progress towards achieving the benefits of holistic prosperity and happiness.
Let us now turn our attention, in the next five columns in this series, to explore smart solutions for leadership to reverse the trend of declining fortunes in small economies like Barbados, Trinidad and Tobago, other Caribbean destinations and indeed emerging small states and coastal communities around the world.
My vision is that we can mobilize the competitive advantages of small economies as Dr. E.F. Schumacher shared in his book "Small is beautiful – Economics as if People Mattered". Where else in the world is there a region which can boast of diverse multi-cultural, multi-ethnic, multi-religious, multi-culinary, multi-genre (musical) and multi-lingual assets? The Caribbean is also blessed with a strategic location for the potential creation of wealth since we are made up of an archipelago of attractive islands and mainland territories nestled between North and South America, Central America in the West and the Atlantic Ocean in the East, in and bordering on the Caribbean Sea.
However, our leaders have to change their actions. They cannot keep on doing the same old things over and over again without showing sustained progress. They have to innovate to reverse these trends. There is a well known proverb "it's never too late" and I would postulate, as others have done, that "it's never late to innovate".  My graphic artist has creatively used the example of a beautiful hatching butterfly emerging from a rather less attractive caterpillar to convey what I want to say.
There are four pillars upon which leadership change must be structured: (1) Documenting the crisis; (2) Learning from successful small states; (3) Unraveling the Mystery of Capital and (4) Nothing Beats Business Success.
These pillars will be discussed, in turn, over the next month based on the following sources of information:
(1) Documenting the crisis – A balanced article in the press in February 2018 by Barbadian Dr. Grenville Phillips, corporate and financial consultant, entitled "My Barbados – The Way Forward". He concluded that the main issues for debate were the political system of governance, the acceptance by Barbadians of the necessary corporate and fiscal medicine, and the institution of constitutional reform to curtail debt.
(2) Learning from others – The Singapore Economic Development Board, the lead Investment Promotion Agency responsible for formulating and implementing economic and industrial development strategies for Singapore, has documented how Singapore was transformed through "The Singapore Advantage" which is based on C+O+R+E = Connectivity + Openness + Reliability + Enterprise.
(3) Mystery of Capital – Hernando de Soto is a Peruvian economist whose book "The Mystery of Capital" describes how Capitalism has lost its way in developing countries and proposes corrective measures towards a more equitable share of national wealth.
(4) Nothing Beats Business Success – This proposes, under a Shepherding model, the results of work with many colleagues and teams over the years on how to innovatively implement the management of business systems, one enterprise after another, to reduce the risk of business failure.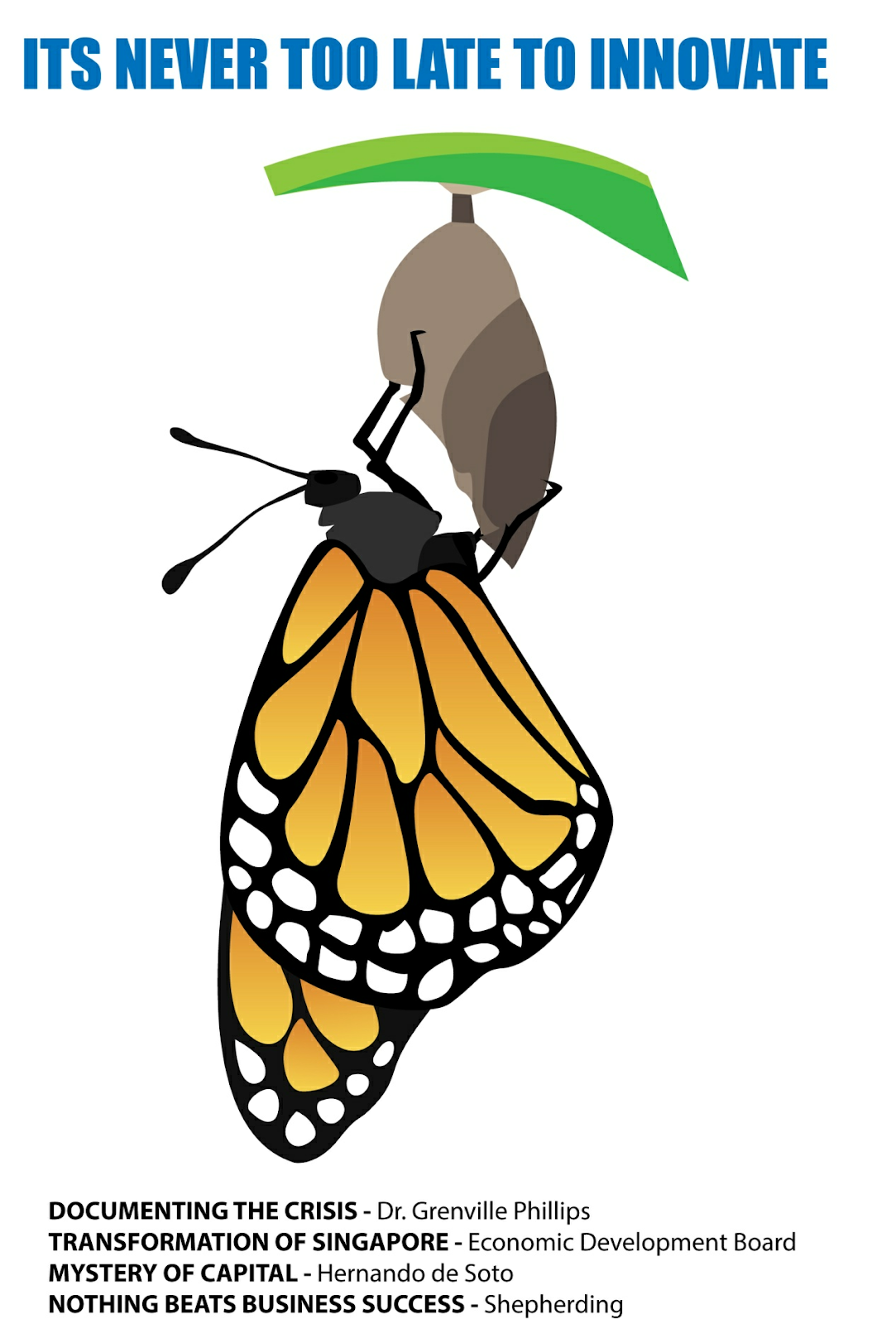 If we conform to the historical patterns and practices of governance in small states, we shall find ourselves in an even deeper socio-economic abyss and ultimately total demise. Let us aggressively pursue the theme that "it is never too late to innovate" as we learn from the wisdom and experience of others. As a matter fact, our leaders must act now!