"If you do not doubt in your heart, but believe that what you say will come to pass, it will be done for you." – Mark 11:23
On Friday, as I was going about my business and mindful of the fact that I had not yet decided on the topic of this week's column, a blue bird of inspiration emerged from its shell. I had just paid my annual driver's licence fee, obtained a receipt and was awaiting the printed version of the licence. After a short while, the officer called my name and asked me to sign on the dotted line as he handed me the updated licence.
I thanked him for the efficient service and was about to depart, when out of the blue, he held me in conversation around the topic "until you fix the problem of the deviant youth the social situation in Barbados will only get worse".
He went on to offer a solution which was to set up a youth camp (offering military discipline, development of technical skills, entrepreneurship orientation, responsibility awareness, respect for life and law and order) which would be compulsory for at least all those who would not have reached a standard to be entered and tested at the level of the Caribbean Examinations Council and who would at best be expected to get only a school leaving certificate. This is the group that exhibits anti-social behaviour, takes the law in their own hands, is attracted to the drugs trade, sometimes is found guilty of perpetuating heinous crimes and creates havoc in society.
I fully endorsed his solution and recognized the Divine inspiration, through him, that led to the topic for this week's column. I thanked him and departed.
This youth delinquency problem is not by any means restricted to Barbados and many people have made similar suggestions. Alas, nothing sustainable has been done.
There is much focus on job creation but only lip service is paid to a sustainable solution to entrepreneurship. Entrepreneurship and its enabling environment would be an obvious outlet for those deviants after their rehabilitation.
Whence the investment for this programme? Restructuring is key to the future success of small economies. Restructuring funding must be sought for consolidating debt, for diversifying the economy and for establishing a military style youth camp.
May I conclude with a few lines from the song "The Greatest Love of All":  "I believe the children are our future; Teach them well and let them lead the way; Show them all the beauty they possess inside; Give them a sense of pride to make it easier;… And if by chance, that special place; That you've been dreaming of; Leads you to a lonely place; Find your strength in love."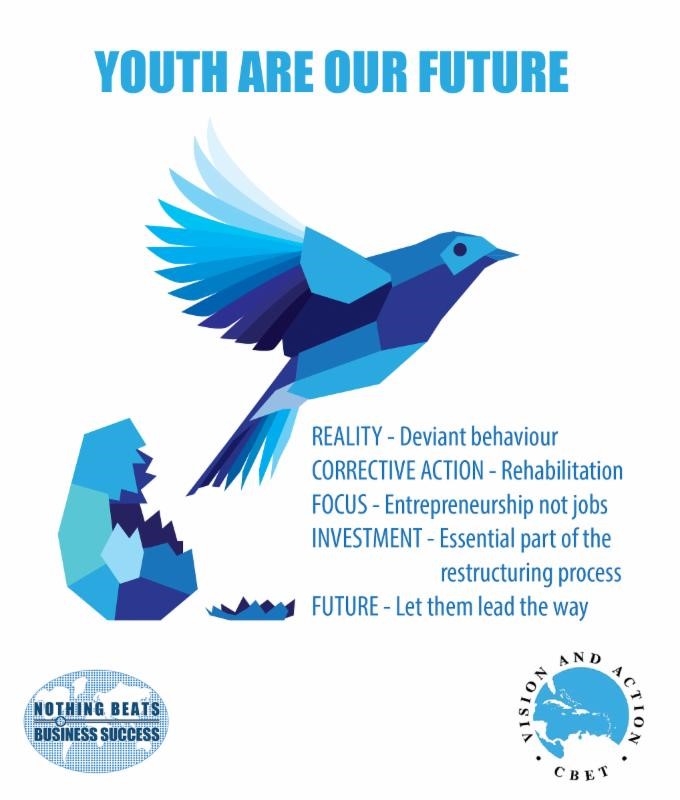 Let us live in faith and create an enabling environment for the youth to thrive. As the late Martin Luther King Jr. stated: "Faith is taking the first step even when you don't see the whole staircase." The youth need to be taught to remain courageous as they are our future.