"Put God in charge of your work, then what you have planned will take place."  – Proverbs 16:3.
We are all familiar with the term "dashboard" in the context of an automobile or aircraft. The purpose of the dashboard is to display operational information to facilitate the operator's decision making process through timely performance monitoring.
Similarly, in business, the managers of the five business systems (corporate governance, investment finance, marketing, people development and operations) need business intelligence dashboards so they can monitor the performance of their respective portfolios.
The advent of the information age has introduced information and computer technology sophistication to allow for the development of dashboards with varying degrees of interactive capability. Business intelligence dashboards display the current status of key performance indicators (KPIs) for the systems of a business.
The corporate governance dashboard has a quality control function geared to the achievement of overall business success. It is predicated on a "board meeting" culture which lays a sound foundation through a cyclical process of approving the next month's action plan and monitoring management's performance, one month later.
The financial investment dashboard has a financial security function geared to protect the business by injecting investment ahead of impending cash flow deficits. It is predicated on three month rolling cash flow projections to determine the quantum of seed, working capital and long term investment needs of the business.
The marketing dashboard helps to bring life to the business by reflecting the outcome of an incessant aggressive sales strategy to exponentially increase sales. It is predicated on the three dimensional mining of the marketing matrix, sales conversion flow, customer relations management, and the expert handling of public relations, branding and social media marketing.
The people development dashboard is about monitoring the holistic health of all staff in response to the success of the marketing function in such a manner that high levels of human productivity (work smarter, not harder) are observed. It is predicated on the impact of the practice of positive affirmations of abundance, shepherding, time management, performance appraisal as well as formal and informal training programmes.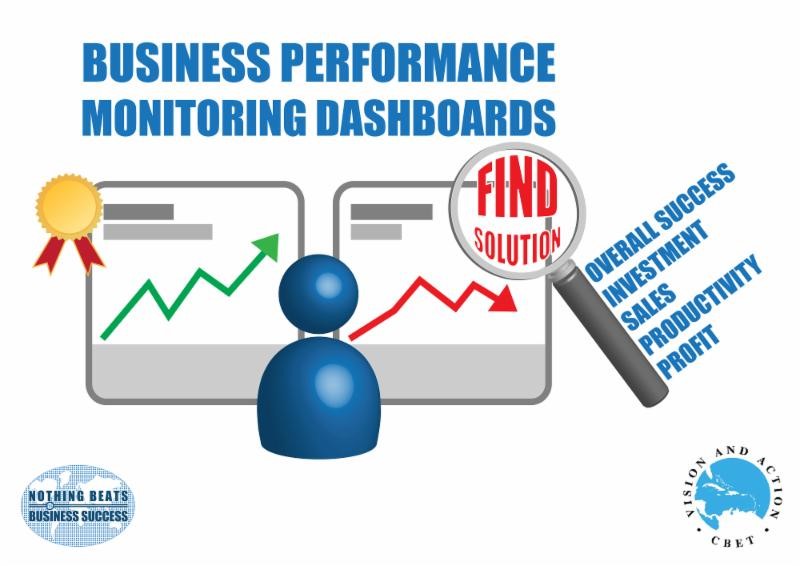 The operations dashboard has a profitability function geared to ensure that the business is tracking a path of sustainability. It is predicated on the philosophy of innovative technology and optimal process flow which implies a focus on the individual profitability of each profit centre of the business.
Let us put first things first and seek Divine guidance, and let us continually monitor our performance across all the business systems of the organization by engaging early detection practices facilitated by the business intelligence dashboards. In doing so, we should reward excellence when it is deserved and more so take corrective action to bring us back on track when there is a departure from the targets which are set. In this way, the Shepherding process will enhance the opportunity for business success.
(Dr. Basil Springer GCM is Change-Engine Consultant, Caribbean Business Enterprise Trust Inc. – CBET. His email address is basilgf57@gmail.com and his columns may be found at www.cbetmodel.org and www.nothingbeatsbusiness.com.)