"Do not conform to the pattern of this world, but be transformed by the renewing of your mind. Then you will be able to test and approve what God's will is – his good, pleasing and perfect will." Romans 12:2
Throughout my professional life in an attempt at problem solving, I have seen firsthand the challenges that slow economic development poses for our region and many other regions of the world.
There have been significant growth stimulants in the past, such as the industrial revolution, the increase in air travel and ICT, the flourishing tourism industry, and most recently the advent of renewables to replace fossil fuels in an attempt to save the planet.
Many countries have made significant progress towards economic sustainability but we in the Caribbean and many regions around the world still face significant challenges.
To tackle these challenges, I believe we require a Wayne Dyer-inspired approach outlined in his book, 'There is a Spiritual Solution to Every Problem'. This book promotes the principles of love, compassion, fair distribution, and caretaking within a 'prosper thy neighbor' mentality that prioritizes the common good over personal gain.
Enterprise development could be the next global evolutionary wave. To achieve this, we must first acknowledge the importance of ideas in driving growth.
Rather than advocating for a lower retirement age to create more job opportunities, shouldn't younger individuals take charge of their own future by pursuing entrepreneurship? There are abundant opportunities available. If young people lack innovative ideas, perhaps they can be encouraged to participate in a High Impact Growth Strategy (HIGS)-themed workshop, which has been successfully implemented throughout the region for over 20 years. This workshop brings together diverse individuals to brainstorm and generate new ideas within a structured process, resulting in innovative solutions in just two days.
By fostering an environment of creativity and entrepreneurship, we can build a sustainable ecosystem of growth and development.
In addition to ideas, we must also recognize the importance of equity in fueling economic growth. This means soliciting global anchor funds that feed regional partnerships which in turn build local ecosystems that support entrepreneurship and innovation. These funds can provide vital capital to businesses and individuals who may not have access to traditional financing options and, as the businesses became successful, these funds experience growth themselves.
By leveraging the power of regional and global networks, we can create new opportunities for economic growth and promote the development of a more inclusive and equitable society.
Finally, we must adopt a new approach to collateral that centers around shepherding. This innovative growth squad would be composed of business leaders, investors, and other experts who are committed to guiding and supporting entrepreneurs through every stage of their journey, from ideation to implementation.
This approach recognizes that successful businesses are built on strong relationships, trust, and a deep understanding of the local market. By providing entrepreneurs with the life coaching and business mentoring support they need to succeed, we can create a new generation of leaders who are committed to building a more sustainable and equitable economy.
A spiritual approach to enterprise development is indeed essential for the Caribbean region to achieve sustainable growth and development. By incorporating the principles of love and compassion, equity, and shepherding into our strategies, we can create a more just and prosperous future for all.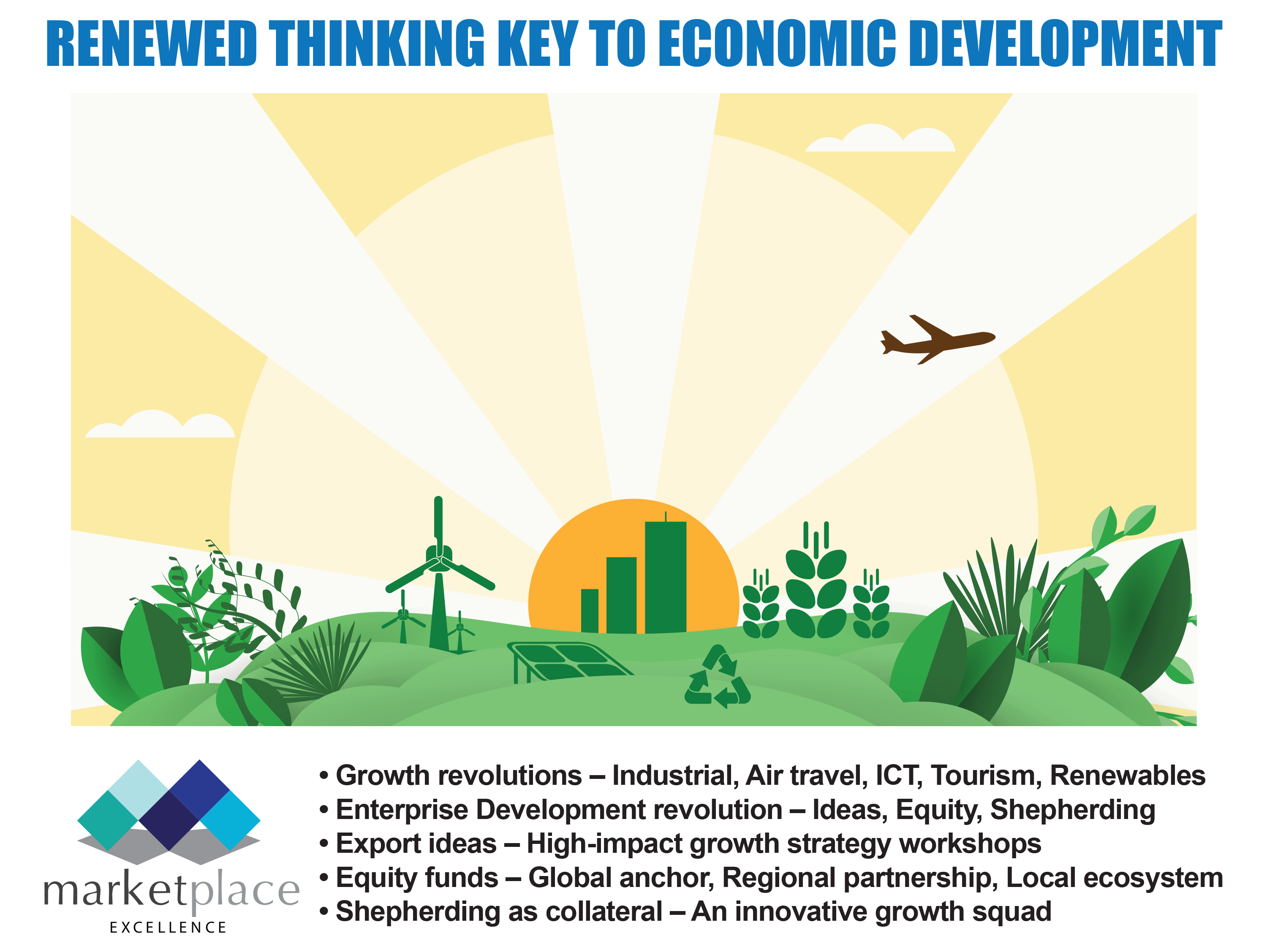 (Dr. Basil Springer GCM is a Change-Engine Consultant. His email address is basilgf@marketplaceexcellence.com. His columns may be found at www.nothingbeatsbusiness.com)