"Beloved, I wish above all things that thou mayest prosper and be in health, even as thy soul prospereth." – 3 John 2
When one conjures up a visit to Barbados, thoughts of an idyllic paradise spring to mind.
Barbados, at Christmas or other times of the year, certainly delivers on that promise time and time again, visit after visit.
During my current visit "back home", it hasn't been all relaxation, since a visit from Trinidad to Barbados for me means lots of business activities, errands as well as doctors' appointments, along with family and friends' get-togethers and the various parties and social activities associated with the yuletide season.
As I prepare for my return to Trinidad & Tobago to settle into my weekly activities, which include Rotary service activities, shepherding businesses as well as continuing work on writing projects, I reflect on the rich experience of my visit to Bim.
The highlight for me was, of course, Judy's Christmas/birthday celebrations, reconnecting with my children, grandchildren, and extended members of the Springer, Cozier and Barrow clans. But an extra delight was spending time with three generations of long-time friends from Canada, with whom I was blessed to work during my consulting days as the founder and managing director of System Caribbean Limited.
From childhood, I have spent much time walking on the beaches of Barbados, and it was marvelous to continue the tradition, this time while communing with nature as well as with friends strolling through the Rockley golf course community.
As I have written in the past, the benefits of walking have been abundant in boosting my holistic health. There is much to gain business-wise, mentally, physically, socially, and spiritually while engaging in this activity, whether solo or with company.
Whatever the setting — along the beach, across the golf course, within botanical gardens, around a park, through the neighborhood, in hilly terrain — it is often on these journeys that ideas are fertilized and solutions materialize for challenges and opportunities alike.
As we welcome a new year, let's not only cherish the memories of time spent with family and friends over the holiday season, but let's also commit to embarking on, and sustaining, a healthy lifestyle.
A good start for 2023 would be to embrace good nutrition, sleep, hugs, prayer and meditation, and exercise (including walking), as we continue to serve our Creator and fellow human beings in this wonderful journey called life.
Now let's embrace the blessing of a new year in a sound mind and healthy bodies!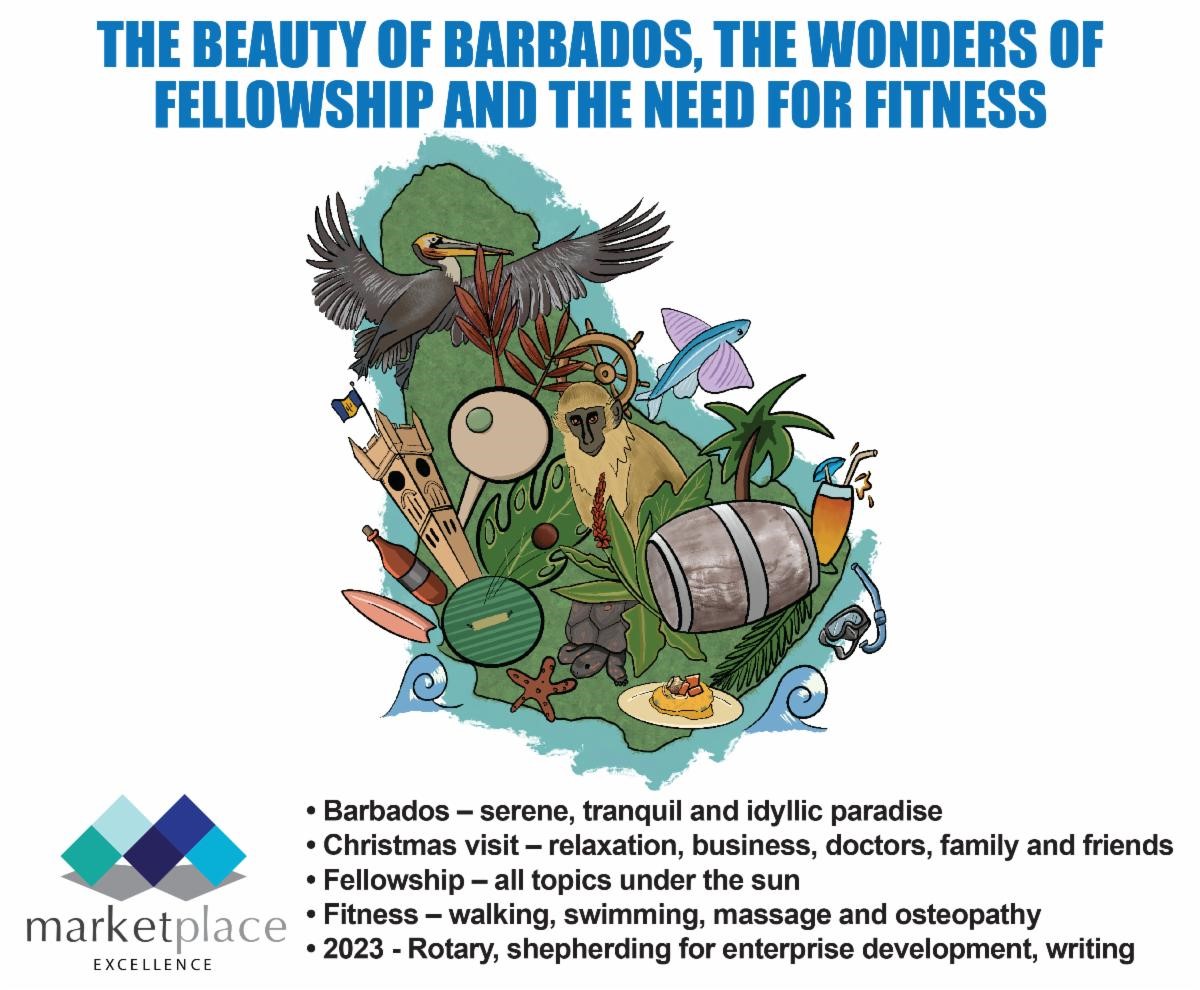 (Dr. Basil Springer GCM is a Change-Engine Consultant. His email address is basilgf@marketplaceexcellence.com. His columns may be found at www.nothingbeatsbusiness.com/basil-springer-column/ and on www.facebook.com/basilgf).