"Honor your father and your mother, that your days may be long in the land that the LORD your God is giving you." – Exodus 20:12
God is love, and Christmas is about God's gift to mankind. Indeed, Christmas is about love and family!
The basic family unit is the nucleus around which society is built.
Traditionally, it consists of a mother, father and one or more children, but the relationships may take various forms. Parents may be married, divorced, cohabiting or in other combinations of merged relationships. There may also be single-parent families or individuals or couples with no children.
May I share with you a couple of personal experiences which exemplifies an underlying family principle of "honor thy father or mother" from which the opportunities of love, friendship, health, freedom, security, and economies of scale emanate.
Judy my "better half" (née 1942) and I (née 1941) were married on September 5, 1964, but to two different people, who sadly have since passed away. We first met in 1960 and went our separate ways.
Our paths crossed again about a decade ago. We have been together since then and Judy will join me as an octogenarian on Christmas Day.
From our previous marriages we each have three children. We were each independently honored in the year of our 80th birthday by our three children, respectively.
My children honored me by gathering in Barbados in 2021, which was the first time that we were all together at Christmas for decades.
We assembled for a week beginning Christmas night and the highlight of that period was a fun-filled pajama party.
There were other jovial gatherings of children, grandchildren and cousins.
A few weeks later, I received a tastefully compiled photo album reminding us of the importance of family. I shall cherish this forever.
Last week, Judy's children honored her by gathering in Trinidad, which was the first time that they were all assembled in the same location for years. Meeting on Christmas Day was not possible this year so her three daughters, with me as an accomplice over a period of four months, organized and executed two very successful pre-Christmas surprise events.
With one daughter already residing in Trinidad, two others flew in from Barbados and Toronto.
Judy survived a well-orchestrated surprise at the front door, and after breakfast, to soften the blow, her daughters whisked her away for a spa party for the rest of the day.
On Friday, she was again surprised when she was welcomed at another party for close Caribbean family and friends.
Merry Christmas and a happy yuletide season to all! And of course, a happy 80th birthday to my partner "Judes". I pray you continue to occupy the crease and score many more runs during your wonderful innings.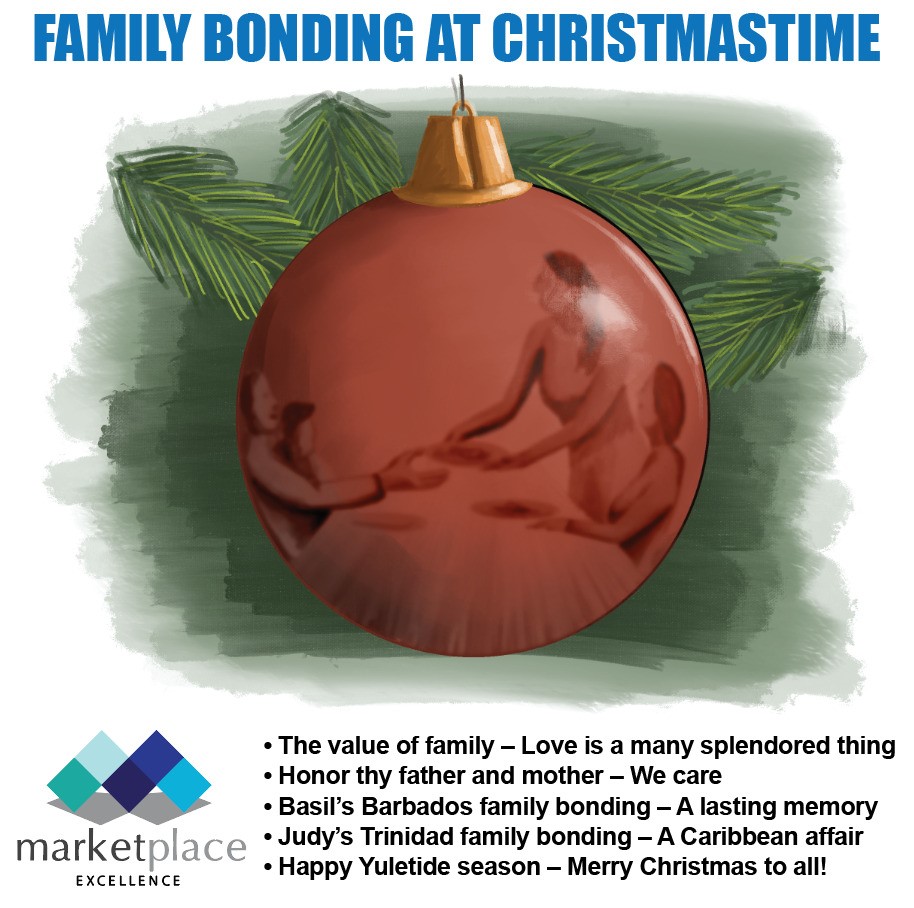 (Dr. Basil Springer GCM is a Change-Engine Consultant. His email address is basilgf@marketplaceexcellence.com. His columns may be found at www.nothingbeatsbusiness.com).