"And the Lord answered me and said: 'Write the vision and make it plain upon tablets, that he may run that readeth it.'" – Habakkuk 2:2
The Caribbean has been positioned as one of the most desirable year-round, warm weather destinations and the Caribbean tourism sector has contributed significantly to economic development over the past 65 years.
The enabling factors have been supportive government policy, financial investment, aggressive marketing, increase in visitor disposable income, natural and built attractions, and enhancement in service quality – indeed an interconnected tourism ecosystem.
Tourism is a global industry.
In contrast, the Enterprise Development sector – where there is an abundance of huge ideas and entrepreneurs and shepherds (life coaches and business mentors) at the national level – has not mobilized this potential to significantly contribute to global economic development.
The global average failure rate of startup businesses is approximately 90 percent in the first five years of operation compared with an average of less than four percent for global human deaths of children under five years of age.
What do we have to do to bridge the mortality gap between startups and human beings in the first five years? In human beings, an increasingly advanced public health system is responsible for the stellar performance. Perhaps a business health care system is needed for startups.
In 2001, Dr. Grenville Phillips (Corporate & Finance Consultant) and I produced a report commissioned by the Caribbean Development Bank entitled "Caribbean Business Enterprise Initiative (CBEI)", which may be regarded as the basis for a business health care system.
Dr. Phillips has since written a book entitled Venture Capital & SME Financing: In Less Developed Countries & Small Island States (2012). One of the purposes of this book is to provide entrepreneurs and their advisers with a thorough understanding of the process of venture capital financing and its interface with startups.
Over the past 21 years, I have promoted the CBEI concept as a "Shepherding Model" in the Caribbean.
During this period, the late David Thompson, Prime Minister and Minister of Finance of Barbados, had the vision to buy into this concept as is manifested in pp 103-105 of his 2008 financial statement and budgetary proposals Financial Statement and Budgetary Proposals 2008 (caribbeanelections.com).
Unfortunately, after his passing in 2010, the ball was dropped by his successors but not before we tested the model with pleasing results.
Government Enterprise Development policy fluctuates between and within governments and since then, there has been no significant commitment to financial investment, no aggressive marketing, no supporting enabling environment and no sustained guidance provided to fledgling entrepreneurs as they try to convert their concepts into commercial realities.
Therefore, it was with great interest that I read four articles recently in Barbados Today featuring Minister of Energy and Business Development Senator Lisa Cummins and representatives of the Barbados Youth Business Trust, Barbados Entrepreneurship Foundation and Youth Entrepreneurship Scheme. My first reaction was "Is Barbados getting it right, at last?"
I thought, here is a chance some 10 years after "the David Thompson initiative" faded into oblivion and I moved to Trinidad that the concept of a business health care service could be revived to reduce the high global failure rate of startup enterprises.
Also, it is now 28 years since the Barbados Programme of Action emerged from the UN Global Conference on the Sustainable Development of Small Island Developing States.
Maybe Barbados can lead the way again by establishing an innovative SIDS startup business ecosystem which will constitute the SIDS business health care system and bring the Enterprise Development sector to life.
The key components of this ecosystem to convert concepts into commercial realities are: (1) identify and train shepherds and assign them to entrepreneurs with "DNA of an elephant" ideas; (2) market the concept aggressively; (3) incentivize the private sector to establish national private sector quick response seed, equity and working capital funds; and (4) work towards consolidating the national equity funds into a SIDS equity fund to benefit from economies of scale.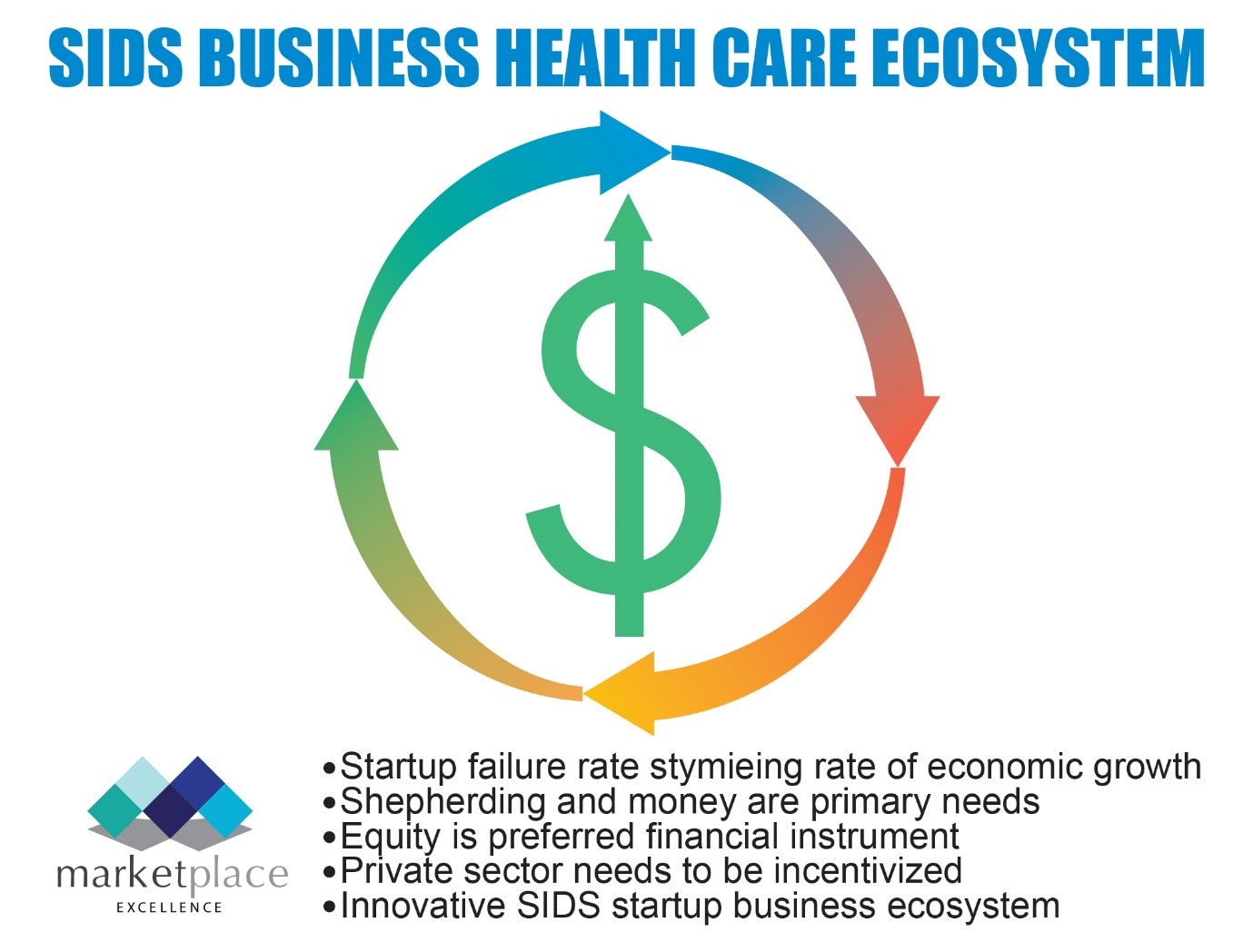 (Dr. Basil Springer GCM is a Change-Engine Consultant. His email address is basilgf@marketplaceexcellence.com. His columns may be found at www.nothingbeatsbusiness.com).