"And no man putteth new wine into old bottles: else the new wine doth burst the bottles, and the wine is spilled, and the bottles will be marred: but new wine must be put into new bottles." – Mark 2:22
The 42-year-old British Prime Minister Rishi Sunak recently told the BBC's Laura Kuenssberg while running for the Conservative leadership: "I have lived and worked in California, and I actually think it's one of the reasons that I would be good at this job."
He intimated that he would be bringing to the job an innovative approach, a way of thinking about how to drive growth in a modern economy, and that his experience has prepared him to build that type of economy.
Now that we in the Caribbean have moved to post COVID-19 pandemic recovery mode we must shift the paradigm. We need to drive growth through innovation.
To boost Caribbean economies, let us consider two value propositions: Entrepreneurship and West Indies cricket, which produce goods and services that are attractive to the Caribbean public, locally and in our vast Diaspora.
Entrepreneurship refers to the process where entrepreneurs launch a business, the products and services of which meet consumer demand, and includes the willingness and ability to take on that business risk. The challenge is to reduce the business failure rate (which is now at 90 percent in the first five years) to a point where enterprise development creates businesses to make a significant sustainable contribution to Caribbean economic growth.
The history of West Indies cricket began in 1880. The West Indies cricket team was considered amongst the strongest teams from the 1960s, ushering a golden age in which they were undisputed champions and their supporters at home and abroad were well pleased.
In recent years, West Indies cricket as now reached an all-time low and the challenge is to restore it to the glory days where our supporters can hold their heads high and cricket can make significant sustainable contributions to Caribbean economic growth through television rights and participation in global professional leagues.
If the challenges of these two value propositions are tackled together, we can look forward to the synergies arising from innovative approaches applied individually.
A profile of recommendations follow: (1) Let us embrace the new wine of innovation but refrain from putting it into old bottles. Instead, set up a Caribbean Business Innovation Centre (public-private sector enterprise) starting with enterprise development and WI cricket, and staff it with those whose experience has prepared them to build business systems for this type of economy.
One of Singapore's mantras as it charted its path towards the goal of becoming a first world country was that "We hire Singaporeans or non-Singaporeans, women or men, on contract. We want the best talent in the world. Also, we need the contactors to train Singaporeans to take over at the end of the contract." We should adopt this philosophy rather than one which espouses from the outset that we must only hire locals. However, we need also to ensure that we are not overlooking indigenous talent that has world-class experience, which is sadly a part of our Caribbean narrative.
(2) As a business risk management ploy, introduce the innovative shepherding for enterprise development (SHED) model which embraces (a) life coaching and business mentoring for the entrepreneur; and (b) quick response seed, equity and working capital funding to stimulate the enterprises.
(3) Brand West Indies Cricket and brand SHED Caribbean globally; (4) create dashboards to facilitate and expedite a digital statistical decision support system to maximize profitability; and (5) mount ongoing training to unlock human potential.
Start the Centre with the two value propositions: Entrepreneurship and West Indies cricket and nurture the synergy of interaction to build the Caribbean economy.
While there are many solutions being offered following our dismal showing in the 2022 ICC Men's T20 World Cup in Australia, I invite the leaders of Cricket West Indies to discuss the one offered herein, which in my humble opinion, ought to help reverse the embarrassing performances of our berated, yet beloved team, and the health of our brand.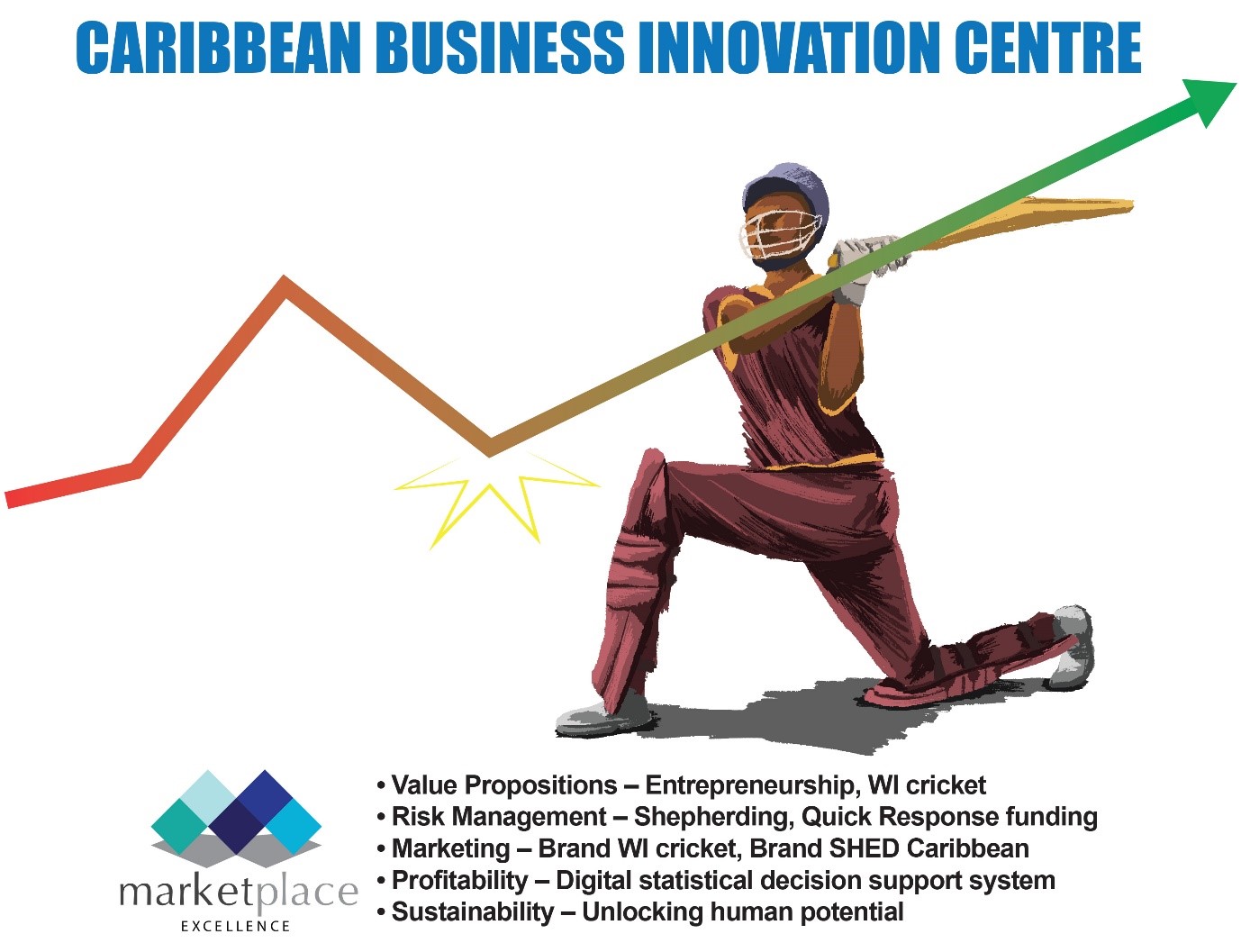 (Dr. Basil Springer GCM is a Change-Engine Consultant. His email address is basilgf@marketplaceexcellence.com. His columns may be found at www.nothingbeatsbusiness.com).