"For I know the plans I have for you, declares the LORD, plans for welfare and not for evil, to give you a future and a hope." – Jeremiah 29:11
The end of Trinidad and Tobago Carnival in 2020 signaled the start of the COVID-19 pandemic, the first in over 100 years.
How do we increase our chances of survival?
Vaccinate, restrict the movement of people, pursue sensible practices, e.g., wear a mask, wash your hands, watch your distance.
As the vaccines appeared on the market, they were insufficient to cater to the global demand and countries had to negotiate the best they could to serve their own population.
The antivaxxers, on the grounds that the vaccines were experimental and could have serious side effects in the future, inhibited the rate of progress in controlling spread of the disease.
I opted to take the vaccine because, being in the most vulnerable category, and wanted to increase the chances of imminent survival.
The lockdowns were not a problem for me because I work virtually. Yes, I am a frequent traveler and that would be disrupted. Virtual meetings became the order of the day, and the dress code became casual. We grew accustomed to the new lifestyle.
National public and private leaders had to make sure that their decision-making policies balanced the saving of lives and the safeguarding of livelihoods in the national interest.
It was not until 18 months after, after an effective vaccination program stemmed the tide of the spread of the disease, that the governments reopened airports and restored confidence in the travelling process.
We started travelling again, visiting friends and relatives while strictly observing all the recommended protocols.
Then towards the end of July, after attending a celebratory travel event over the weekend, I tested positive on a COVID-19 test, but was spared the symptomatic extremes.
Acting on the advice of a doctor, who was a self-proclaimed antivaxxer, I was counselled to avoid visiting an urgent care facility given the recent circulation of the flu virus. She argued that based on her experience the odds of serious complication was minimal, especially in the absence of a sustained fever.
By the grace of God, I have now recovered as a result of rest, good nutrition, and yes, gold ole Vicks sinus steam inhalation!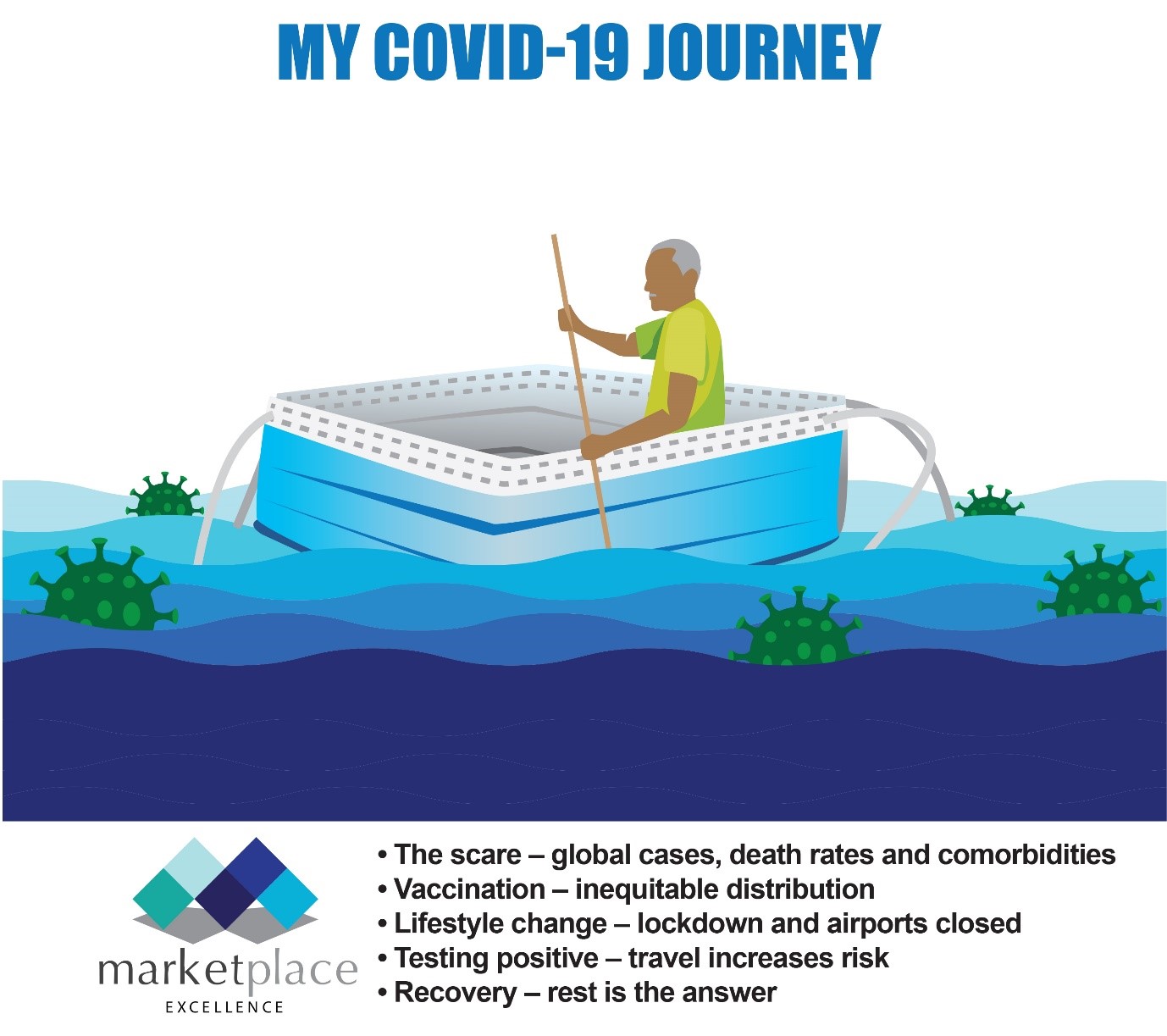 (Dr. Basil Springer GCM is a Change-Engine Consultant. His email address is basilgf@marketplaceexcellence.com. His columns may be found at www.nothingbeatsbusiness.com).