"For he will command his angels concerning you to guard you in all your ways." – Psalm 91:11
"A change is as good as a rest" is an old English proverb which means that changing your environment is as beneficial as taking a break from your routine. Travel is one way of changing your environment.
There are travel benefits galore, certainly when you reach your destination, which may include better health, stress relief, creativity enhancement, boosting happiness and satisfaction, and lowering the risk of depression. I love to travel!
There was an aura of excitement in 1955 when I attended a boy scout world jamboree in Niagara-on-the-Lake. A bumpy plane ride to New York (via San Juan), where we had a challenging night at the YMCA. A scenic train ride the next day to Canada was some compensation until we experienced high and low diurnal temperatures in Canada. What an adventure!
Again as a boy scout, I traveled to Bequia from St. Vincent in a fishing boat across the rough Bequia Channel in 1957. While everyman's head was over the side of the boat, the fisherman straddled the bow of the boat with nary a concern in the world. In contrast, on our return – two days later – hardly a ripple in the water. What a relief!
Then in 1960, the educational travel began: Barbados-Jamaica return. After several times in three years, I became comfortable with the air travel routine. UWI Mona, the first time I felt Caribbean!
On the banana boat, first class travel was half-priced for students … that made a difference. Barbados across the Atlantic to the U.K., then to return to Trinidad five years later via Jamaica and Barbados with no Caribbean visits in between.
I met Professor Oscar Kempthorne in London when I graduated with a Ph.D. in Statistics and Operations Research in 1968. He was very fascinated by the rare statistic of a black person getting a Ph.D. at Imperial College of Science and Technology, so he invited me to spend three months under the scan of his statistical laboratory in Ames, Iowa in the U.S. in 1971 as a postdoctoral fellow.
I enjoyed my stay, integrated well with Oscar and his team, and at the end he was convinced that the statistic was not a figment of his imagination.
Ames was far away from my family and friends in New York or Washington DC, 18 hours by Greyhound bus. But I decided to work Monday (half day) to Friday (half day) in Iowa and travel to meet friends and/or relatives for a day on the weekend. I passed the time away – six hours reading, six hours talking to the person next to me, and six hours sleeping. I survived.
A large part of my life was spent traveling the world on business – Commonwealth Partnership on Technology Management (CPTM) smart partnership dialogues and Rotary International conventions. This has led to great experiences in aviation technology, reuniting with family, and meeting strangers of all nationalities, some of whom have become lifelong friends.
There can be no better experience than learning firsthand about the governance structures of other countries.
From another perspective, one memorable experience was on a boat cruise along the Chobe River in Botswana in 1997. We talk about the jungles of Africa but the wildlife that was visible from the river in their natural habits was nothing short of amazing.
We had the tradition of taking the children on vacation over the summer holidays, once practicable. I remember an Eastern Airlines network family package with a fixed price for as many countries that one could visit in 21 days. One year we went to Orlando, Haiti, New York City, Albany (then by road to Canada), and Mexico. These visits were as memorable for their cultural diversity as for their geographical spread.
Now that I am into geriatric travel, which has led to innovations at another level, I am still enjoying the benefits of the travel experience.
Inspirational American author Helen Keller wrote: "Life is either a daring adventure or nothing."
I could not agree more.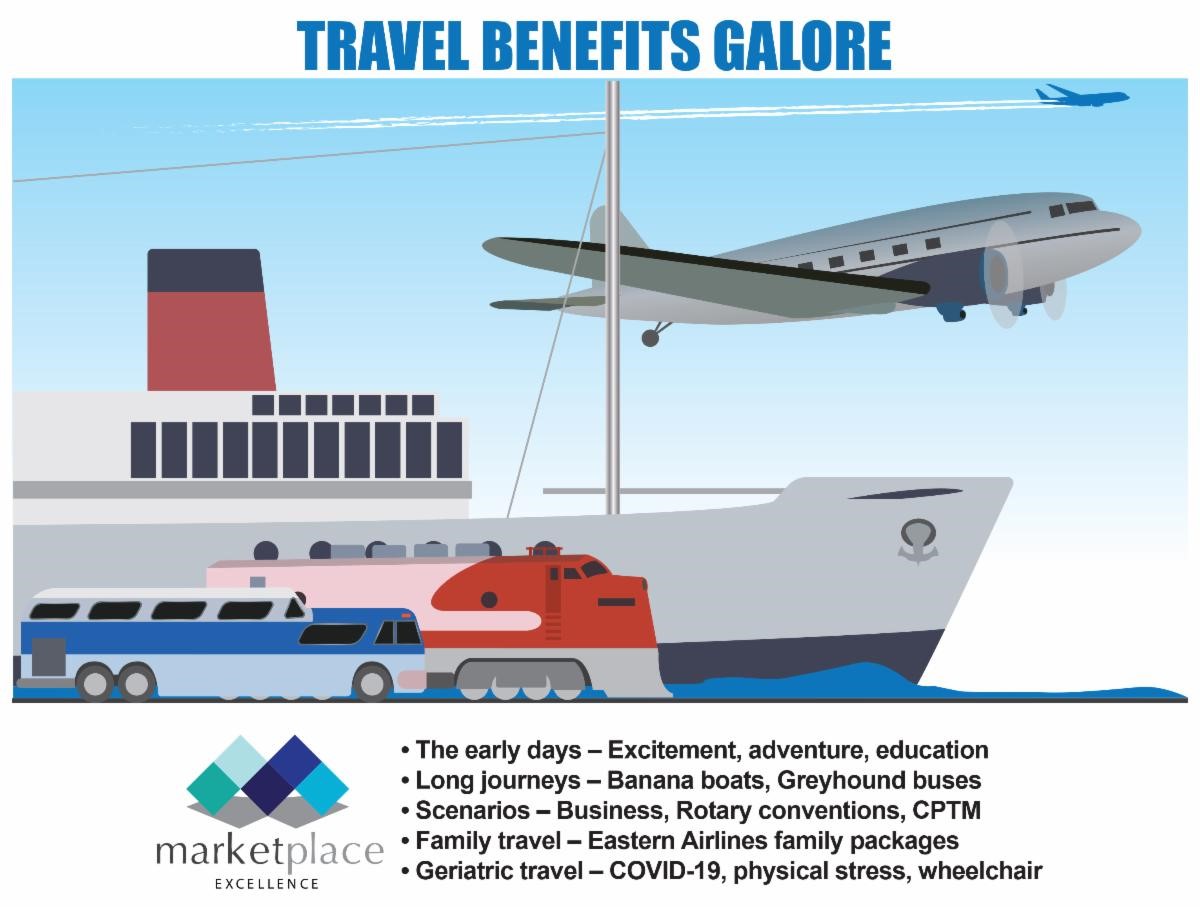 (Dr. Basil Springer GCM is a Change-Engine Consultant. His email address is basilgf@marketplaceexcellence.com. His columns may be found at www.nothingbeatsbusiness.com/basil-springer-column/ and on www.facebook.com/basilgf).