"Forget the former things; do not dwell on the past. See, I am doing a new thing! Now it springs up; do you not perceive it? I am making a way in the wilderness and streams in the wasteland." – Isaiah 43:18-19
My father did not know his father. My paternal grandmother migrated to the United States while he was a small child and I met her briefly in the U.S. when I was 14 years old. She never returned to Barbados until after my youngest child was born. She passed away soon after.
My maternal grandmother, although she knew that I was on the way, did not survive her illness to greet me on arrival. I say all this to say that my major "live and direct" grandparental influence was from my maternal grandfather (1885-1984). We spent some 43 years together on this earth.
During this period, the agricultural and industrial ages had already left their mark, and Granddad and I were able to share ideas relevant to crop development and animal husbandry as a food source (the agricultural age) to supplement the previous subsistence lifestyle and hunter-gatherer culture that relied on hunting animals, fishing, foraging for wild vegetation and other nutrients like honey.
I also accompanied him on his first trip to Europe in 1962 by airplane (facilitated by the industrial age), which contrasted with his early travel as a child by foot to get from one part of the island to another. He did the same as an adult to get from home to work and back until he could own his first car when he was nearly 60 years old. The industrial age induced the age of science and mass production.
My grandfather departed this earth at the advent of the internet and information age but he certainly witnessed many changes and was able to share many important experiences, which have served me and my extended family well over the decades.
Over the past 40 years, we have experienced digital transformation to create new or modify existing business processes, culture and customer experiences to meet changing business and market requirements. Digital transformation has given us new opportunities to globalize business, access education, receive health care and connect with others.
The agricultural, industrial and digital ages have all built on one another and created a fantastic platform upon which to launch the economic gearing system (an integrated system for macro, medium, small and micro enterprises) as we address basic concepts like food security and sustainable economic growth.
As business analyst Sharon Bennett says: "The 'Experience Age' is one in which people want to experience everything. It is felt that experience is comparable to getting the most out of life. People want to be immersed in the story … versus just serving as a bystander."
So, what is next?
The role of government is to provide regulatory and service functions – to create an enabling environment. The role of the private sector is to "do business" through entrepreneurship.
We need to admit to and embrace the upcoming entrepreneurship age driven by the economic gearing system of enterprises, which (1) converts "DNA of an Elephant" ideas into global enterprises; (2) recognizes that expert life coaching and business mentoring guidance is of higher priority than money; and (3) replaces the well-worn loan culture by an equity culture.
Granddad was a serial entrepreneur who overcame numerous challenges and turned them into opportunities for his family, community and his nation.
What's our excuse?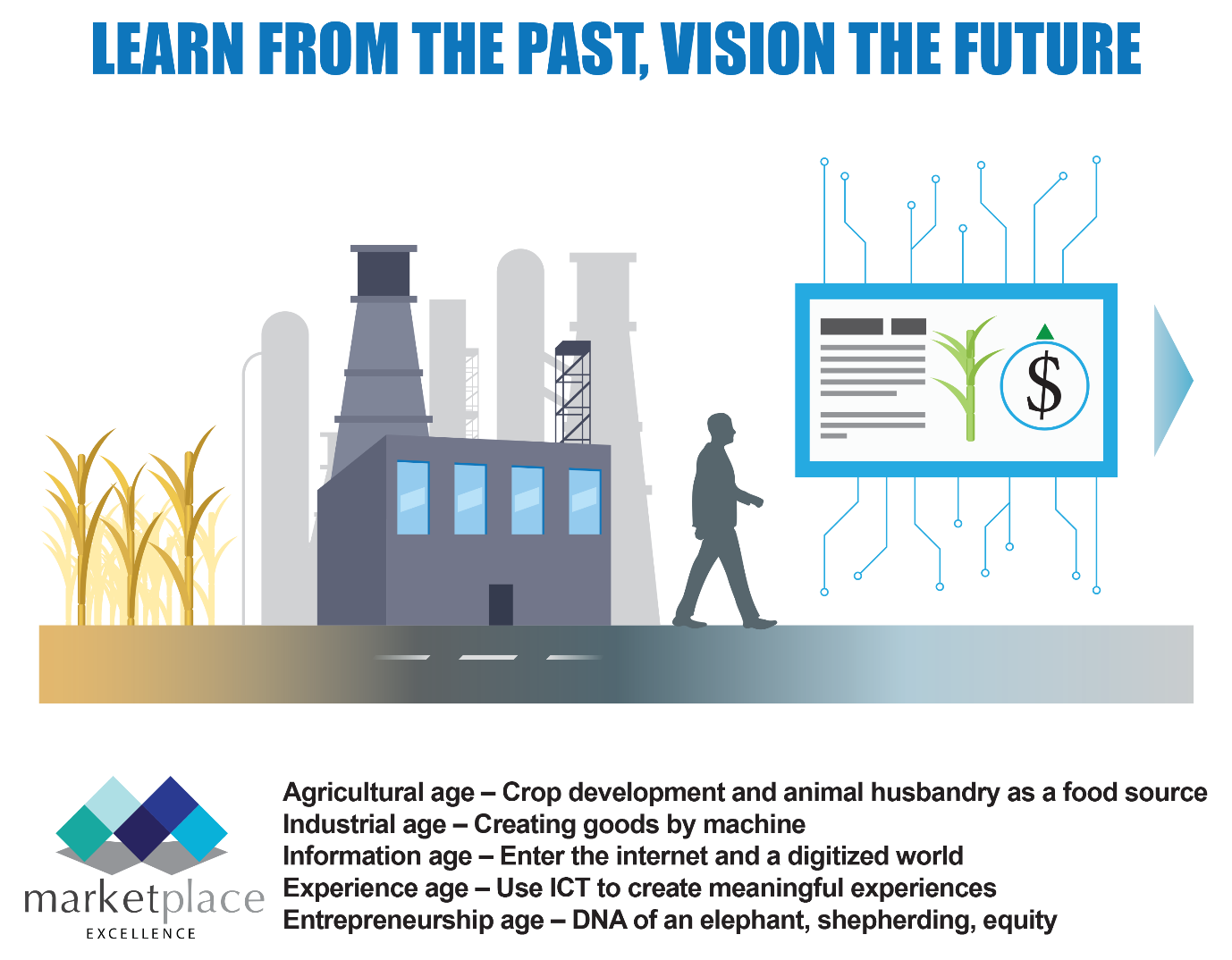 (Dr. Basil Springer GCM is a Change-Engine Consultant. His email address is basilgf@marketplaceexcellence.com. His columns may be found at www.nothingbeatsbusiness.com)