"Let the heavens rejoice, let the earth be glad; let the sea resound, and all that is in it. Let the fields be jubilant, and everything in them; let all the trees of the forest sing for joy." – Psalm 96:11-12
The concept of sustainable development was described by the 1987 Bruntland Commission Report as "development that meets the needs of the present without compromising the ability of future generations to meet their own needs."
Sustainable development is exemplified by a balance of three components: (1) the protection of planet Earth; (2) the satisfaction of human needs; and (3) the development of a viable economy.
If we destroy planet Earth, then life as we know it cannot be supported.
Earth Day 2022 fell on Friday, April 22 under the theme "Invest In Our Planet."
Whether through international organizations, governments, businesses, families or individuals, we have a role to play to protect the environment, repair damage and reverse trends.
If human needs are not met then this frustrates our ability to fulfill our purpose, to create of happiness, and to avoid of pain. The articulation of Maslow's hierarchy of needs has been comprehensively documented in this column series in the last quarter of 2021.
If government does not (1) secure investment to stabilize debt; (2) provide capital infrastructure; and (3) facilitate an enabling environment in which the private sector can manage risks and thrive, then our economies shall continue to struggle, especially in a post COVID-19 era.
The list of business ideas available for expansion by existing businesses and adoption through creative, innovative and disruptive entrepreneurial ventures has been comprehensively documented in this series over the last two years, in particular.
The "Village of Hope", a unique space to promote sustainable development, was created during the first UN Global Conference on the Sustainable Development of Small Island Developing States in Barbados in 1994.
The late environmentalist and innovator Dr. Colin Hudson, supported by the then Governor-General of Barbados the late Dame Nita Barrow, was the mastermind behind the concept which produced 3,000 exhibits and were viewed by 40,000 visitors over the two-week period of the conference.
Due to its huge success, a permanent exhibition site, the Barbados Future Centre Trust was established to capture the essence of the Village of Hope. The Trust is a non-governmental organisation focused on raising awareness of environmental impacts to Barbados and the planet with a vision to be "a catalyst for sustainable living today and tomorrow".
The Future Centre model was initiated under Colin's visionary guidance and still exists today.
Counterpart International, based in Washington D.C., has partnered with leaders, organizations and social sector networks in more than 65 countries around the world, to build inclusive, sustainable communities in which people thrive.
Counterpart Caribbean was established in Barbados to broaden the focus of the Trust. The Trust benefitted from this liaison but the venture never expanded beyond Barbados.
Meanwhile, it is great to see Marketplace Excellence, of which I am a director, partnering up with The Æternals on issues of impact and sustainability. The Æternals is the first NFT (non-fungible token) to combine beautiful 3D digital art, interactive gamification, and metamorphosis with tangible social impact and a custom impact measurement framework.
The Æternals community is working to protect the Amazon Rainforest, one of the Earth's oldest and most valuable ecosystems, whilst continuing to innovate at the forefront of the potential multidimensionality, metamorphosis and interactivity of NFTs.
Now let us all continue to contribute to sustainable balance by finding our passion to invest in our planet, address our needs and grow our economy.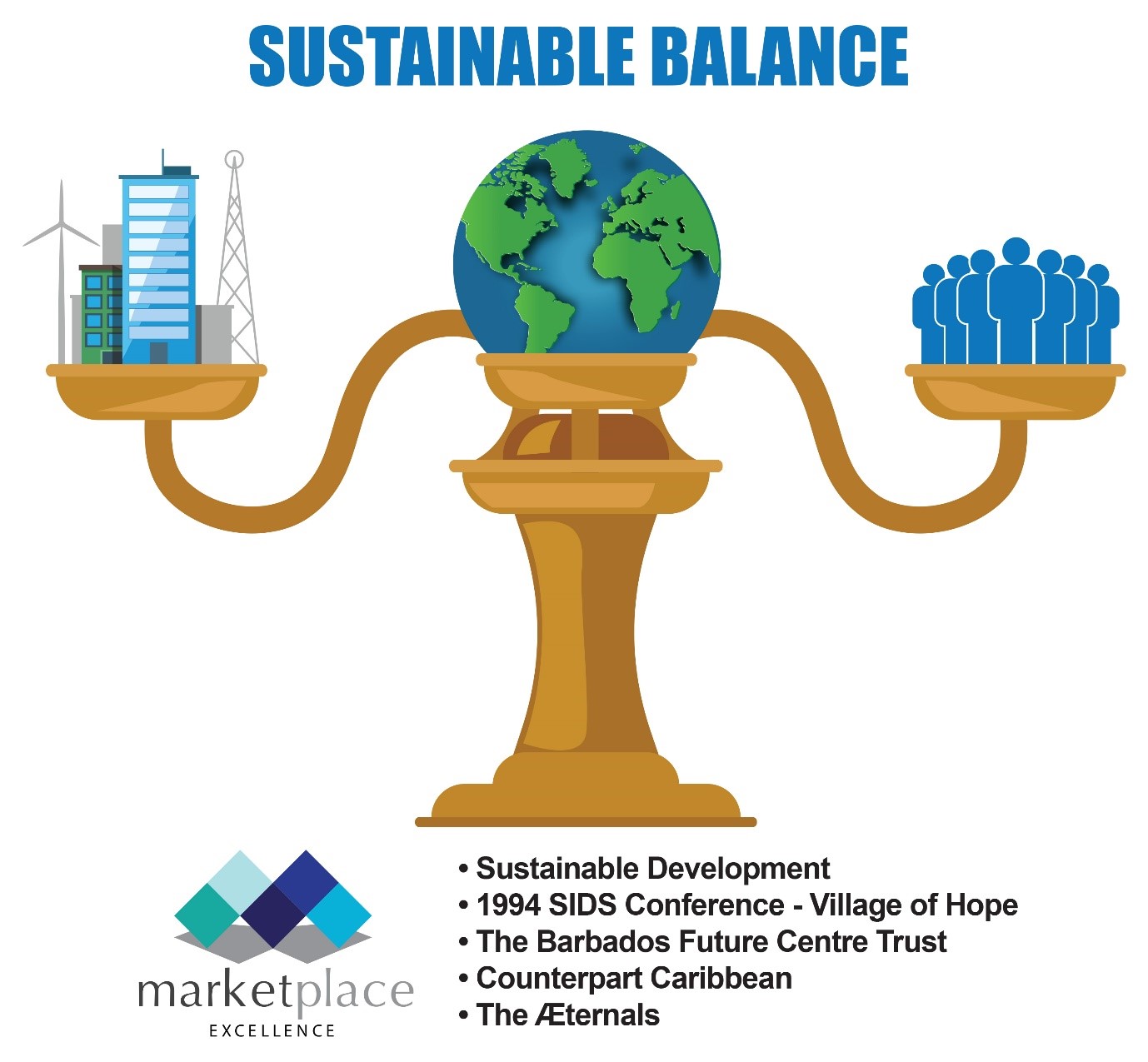 (Dr. Basil Springer GCM is a Change-Engine Consultant. His email address is basilgf@marketplaceexcellence.com. His columns may be found at www.nothingbeatsbusiness.com)