"Then you will go on your way in safety and your foot will not stumble." – Proverbs 3:23
We, as elders in retirement mode, had grown quite accustomed to annual visits from or to our combined grandchildren, who are scattered far and wide.
The COVID-19 pandemic has resulted in a change in lifestyle from freedom to lockdown over the last 18 months. When the vaccination programme started in April and the Trinidad airport reopened in July 2021, then prospects of traveling again were rekindled.
Four of our combined grandchildren are currently resident in Barbados, which determined the vacation destination for elderly grandparents. How did we manage this process?
There were the new COVID-19 protocols. The international vaccination certificate was easily obtained from the Ministry of Health. A PCR test was taken in Trinidad within three days of arrival in Barbados.
It is wise to book reliable transportation from home to the airport to arrive four hours ahead of the departure time.
Fortunately, friends and family in both Trinidad and Barbados, who had traveled recently, were aware of the pandemic-related protocols and offered to help us through the digitization and  protocol hoops.
We got early word from Nicola (Judy's daughter) in Barbados that engaging a concierge service to meet us on arrival would be a wonderful way to begin the vacation experience. So said so done and at reasonable cost.
Concierge agent Deisha advised us on the phone before we left Trinidad how we should prepare to navigate immigration and public health protocols.
When I went through all the hoops online and reported my progress to Nicola she responded: "For an old timer you are pretty darn good at all of this." This made my day.
On arrival in Barbados, we were met by Michael, who was holding a placard with my name. He took our documents and said leave it to him. He whisked us through the airport, a PCR test was administered seamlessly, and we and our baggage were on our way by limousine to our quarantine hotel. It took us seven hours door-to-door, but it was otherwise painless and much appreciated by us elders.
Now to continue enjoying the visit and to prepare for the return trip in two weeks' time.
The first week began with a two-night quarantine experience at a hotel, and the PCR results were received by email within 24 hours as promised. We were obviously very relieved to see that they were negative, and we set off for home accommodation.
We reunited with two sets of grandchildren and their parents. This was special, to be closely followed by a dip in the sea and establishing a morning walking routine.
My next concern was to reestablish contact with my eye and internist medical consultants in Barbados who reported favorably on my health and the interim care of my Trinidadian medical health care team.
The dentist's protocol precluded me from having an appointment until two weeks after my arrival in Barbados, so I am yet to have my oral examination.
Now that I am in Barbados there are many business activities which can be undertaken without me having to go to a Notary Public in Trinidad to witness my signature. Driver licences are now renewed online. This is next week's priority as we continue to mingle judiciously, yet safely, with family and friends.
We have arrived safely and pray for a healthy visit and seamless return travels.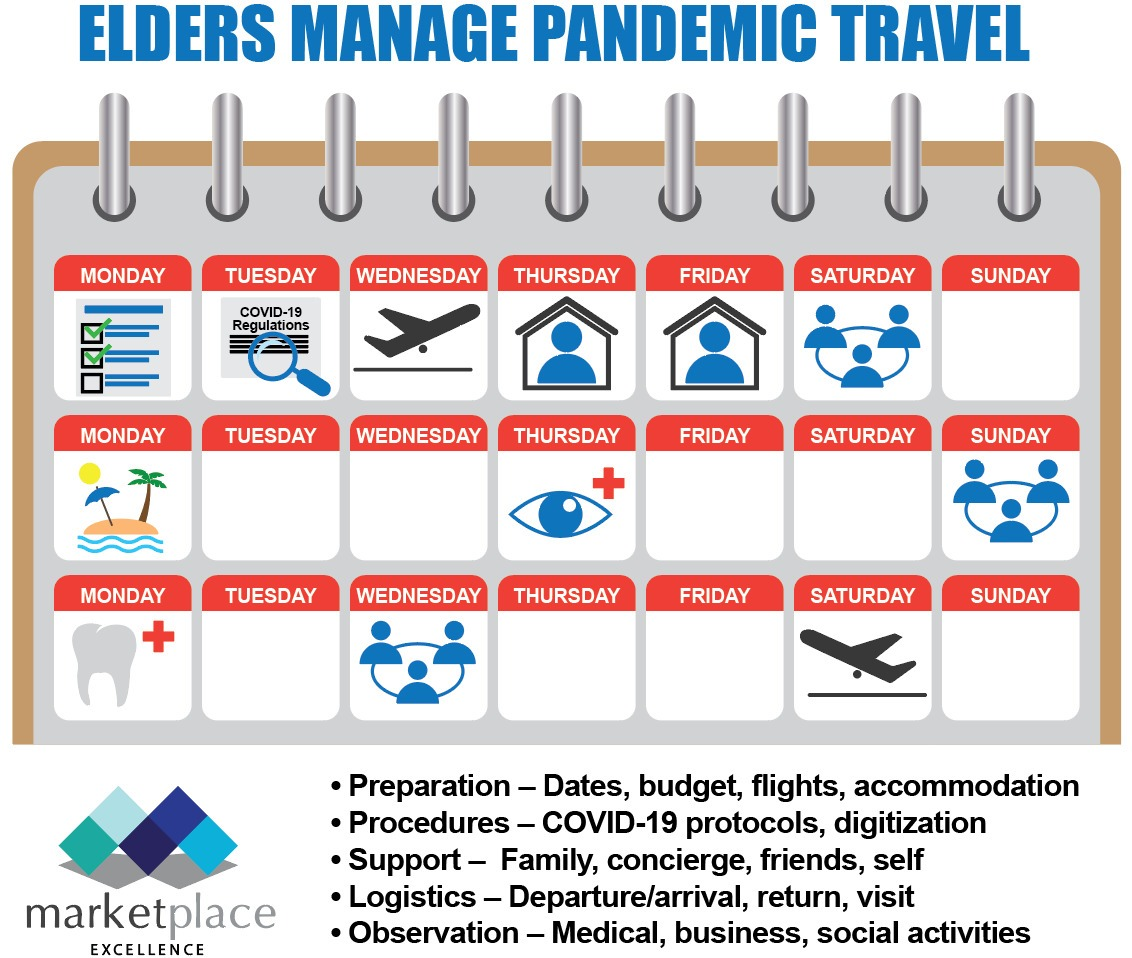 (Dr. Basil Springer GCM is a Change-Engine Consultant. His email address is basilgf@marketplaceexcellence.com. His columns may be found at www.nothingbeatsbusiness.com)