"In all toil there is profit, but mere talk tends only to poverty." –  Proverbs 14:23
All persons alive and well have a gift of time from God of 24 hours per day and the free will to make the best use of it.
If today's airline seat or hotel room is not sold, then that opportunity to earn revenue for the airline and hotel, respectively, is lost forever. Similarly, if a person-hour is wasted today, then its contribution to the country's development is lost forever.
The effective management of time is one of the first bits of advice that I share with an entrepreneur in the shepherding process.
As a useful citizen your time should be broadly balanced between self (holistic health – without this you will be operating below your full potential); work (earning revenue – without this you cannot contribute to your family's monthly bills and providing a pension); and helping others (without this we rob ourselves of the chance of building stronger communities and achieving happiness which is the purpose of life).
Most of us are incredibly careful about how we spend our money but when it comes to our time, we hardly give it a second thought. In the same way that you may create a spreadsheet to monitor your daily expenditure against your disposable income, you should create a timesheet template to keep track of the use of your time, analyze it weekly against your 24-hour per day allocation, and take corrective action, where necessary, to minimize the waste of this resource.
As a consultant for most of my professional career, I had to fill in timesheets so that my company could fairly and accurately invoice clients on a timely basis.
In 2014, soon after I was invited to Trinidad to share The Shepherding Model™ concept, I was asked to be a business mentor in the already established National Integrated Business Incubator System (IBIS), a project supported the Ministry of Labour and Small and Micro Enterprise Development (MLSMED).
I introduced the concept of time management to a female startup entrepreneur who wanted to establish a graphic design and greetings card business. Her husband, who was independently employed, helped her as much as he could.
I invited her to fill in timesheets for the next week to account for the use of her time on a 24-hour basis, to the nearest 15 minutes, over three broad categories of (1) sleep and exercise; (2) personal time and helping others; and (3) working in her business.
At the end of the week, she presented the analysis but prefaced her presentation by saying "I added a fourth category – travel. I have analyzed the timesheets and there has been a surprise."
To the uninitiated, in Trinidad route taxis are cars that run a specified route and pick up single passengers who pay a low rate to share with others going along the same route. This mode of transportation is referred to as 'travel'.
She then shared her surprise. If she did not travel to the IBIS centre but worked from home instead, the total hours saved 'traveling' per week is equivalent to giving her back a working person-day to spend on her business. Also, she would save the office rental and the taxi fares.
Enhancing profitability is achieved by (1) scaling the existing profit centres; (2) systematically containing costs; and (3) increasing productivity.
Do not waste your time on useless work or talk.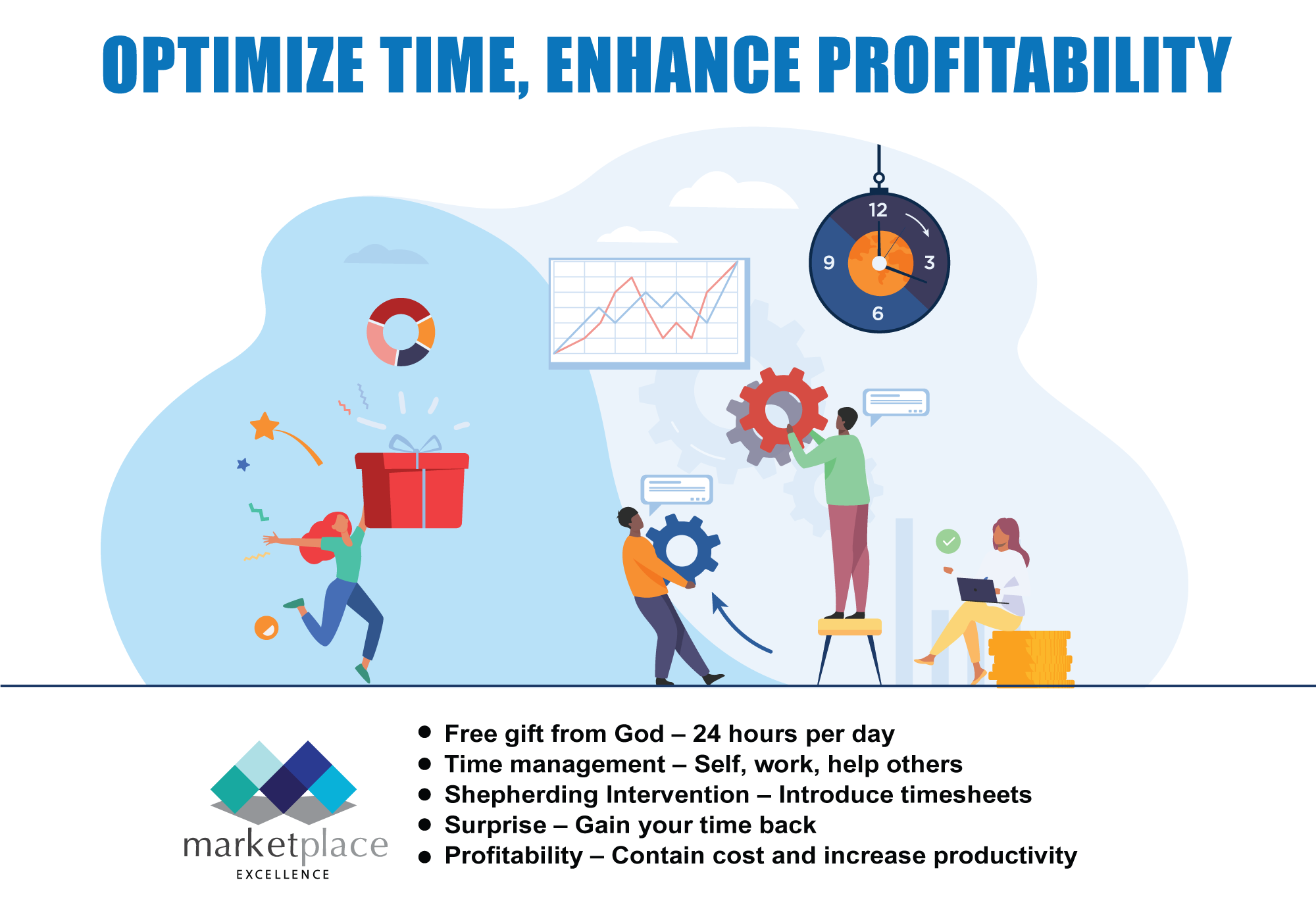 (Dr. Basil Springer GCM is a Change-Engine Consultant. His email address is basilgf@marketplaceexcellence.com. His columns may be found at www.nothingbeatsbusiness.com.