"But among you it will be different. Whoever wants to be a leader among you must be your servant." – Matthew 20:26
The challenge of CARICOM economic growth was significant even before COVID-19. Now that this global pandemic has struck devastating blows in the terms of loss of life, physical and mental stress, loss of jobs, destruction of economies, the leadership challenge at all levels of society has reached gargantuan proportions.
This challenge will be made easier if we embrace the importance of (1) Leadership Qualities – passion, persistence, patience; (2) Strategic Opportunities – entrepreneurship and intrapreneurship; (3) Shepherding Drive – life coaching and business mentoring; (4) Learning from Singapore's Success – Connectivity, openness, reliability, enterprise;  (5) Sustainable Job Creation – Think outside the box.
Over the next several weeks we shall discuss these topics from a problem-solving perspective. We begin today with Leadership Qualities all of which strengthen our leadership ability.
Divine Vision – Leaders are best served with a physically fit, well-rested, well-hugged, well-nourished healthy body, which stimulates our mind with endorphins and induces peace of mind, reduces mental stress, and increases that drive to succeed. A healthy mind lives in a healthy body. The wisdom of the mind creates a vision which may change but never fades because it is fed by spiritual upliftment from the soul.
Compelling Passion – When leaders charge their minds and speak with passion about the tasks for which they are responsible, they induce integrity, admiration and respect and a feeling of compassion, and love engulfs their charges as their needs are satisfied.
Diligent Persistence – Leaders in addition to a high Intelligence Quotient are well served to inculcate a high Adversity Quotient. They must maintain focus, exhibit commitment and cannot give up or let go when doom and gloom set in. When the going gets tough, leaders get going.
Selfless Patience – Leaders must think of their charges first. They are best advised to suppress any tendency to be egotistical and narcissistic. However, they are reminded that change is the only constant in life and when the paradigm shifts, a well selected and managed strain of benevolent dictatorship is a leadership asset which will facilitate the operational process to continue to produce satisfactory results.
Relentless Action – Leaders must be prepared to disrupt and innovate in sync with the changes which are beyond their control. They must have excellent problem-solving and decision-making skills. Vision and action induce synergy.
Let us remember that whoever wants to be a leader among you must be your servant. Leadership is not just for persons in top positions anymore. Decision-making and problem-solving pervade all organizational networks and the aptitude to make timely decisions is the bedrock of good leadership.
Congratulations on the recent appointments of Dr. Carla Barnett and Dr. Gene Leon as the eighth Secretary-General of the CARICOM Secretariat and the sixth President of the Caribbean Development Bank (CDB), respectively.
These are two important regional leadership institutions which can be key to the development a holistic public-private sector post-COVID-19 recovery and growth plan.
Dr. Barnett is the first female and the first Belizean to hold the CARICOM post. Dr. Leon is the second St. Lucian to be CDB President, following the footsteps of the late economist and Nobel Prize Winner, Sir William Arthur Lewis, who became CDB's first president in 1970.
We commend them both for answering the call to serve the region.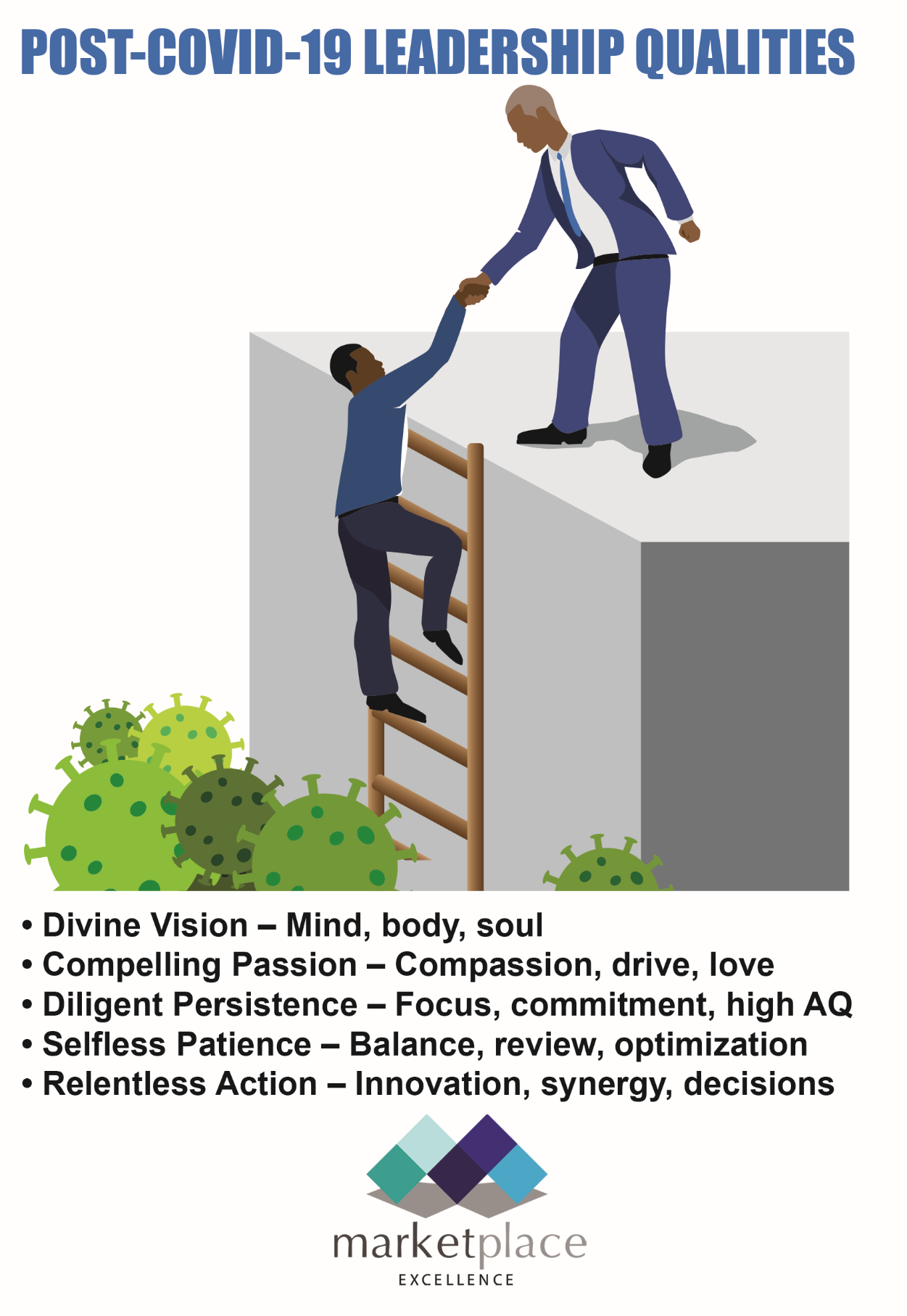 (Dr. Basil Springer GCM is a Change-Engine Consultant. His email address is basilgf@marketplaceexcellence.com. His columns may be found at www.nothingbeatsbusiness.com.