"You wisely and tenderly lead me, and then you bless me." – Psalm 73:24
This is the 15th column in the series "Tourism is our key". These columns summarize the Caribbean tourism opportunities which are available as we pivot to recover from the COVID-19 pandemic and reinstate our livelihoods that have been severely affected over the past year.
In summary, here is reminder of the topics covered: (1) We are in this together; (2) Economic gearing system; (3) Agricultural linkages; (4) Tourism and technology; (5) Underexploited opportunities; (6) Balance between cruise and hotels; (7) Cultural linkages; (8) Education and training; (9) Flower tourism blooms; (10) Innovative global market drivers; (11) Marine tourism; (12) Christmas in the Caribbean; (13) Community-based tourism; and (14) Caribbean tourism recovery in 2021.
In the land-based tourism sector, there are different types of accommodations; for example, catered (hotels, resorts, bed and breakfasts, guesthouses, homestays, chalets, youth hostels) and self-catered (cottages, apartments, log cabins, chalets, motels, aparthotels, caravans).
Today, we discuss a disruptive and innovative type of tourism accommodation called farm stay tourism, which is an opportunity particularly for warm weather tourism destinations. It is driven by an investment in accommodation facilities on a working farm which may be included in the popular sharing accommodations suite of packages.
The basic concept is to attract an investor to build appropriate guest rooms on a farm as an additional rental revenue stream.
The visitors can benefit firsthand not only from the beautiful ambience of plants and animals when living on a farm, but also enjoy a healthy outdoor agrotourism vacation, interacting with farming activities and enjoying the informative practical agricultural and educational experience.
Farm stays are typically professionally managed accommodations in agricultural settings where guests may interact with plants, animals or enjoy activities like hiking or crafts, which provide them with a closer, authentic experience of daily life and lodging on a farm.
Tourists could, for short periods, augment the farm workforce to the mutual benefit of the visitor and the farm.
As spiritual beings, we strive to master the human experience on earth as we make our respective contributions.
Last week, the Honourable Gordon "Butch" Stewart's journey here on earth ended. He was a leading contributor to Caribbean tourism development and performed his leg of the Caribbean tourism relay with distinction. As his soul continues its journey of eternal growth, it is now up to the rest of the team to continually bring home the gold for future generations.
"Butch" Stewart was the founder of the Sandals Resorts International brand (including Sandals and Beaches), which for many decades perfected the all-inclusive experience and earned a worldwide reputation as a Caribbean center of excellence.
Two columns ago in this series, an experience was shared which linked this Caribbean icon with community tourism development of which this week's topic, farm stay tourism, is a component.
I extend condolences to his family, friends and colleagues. May he rest in peace.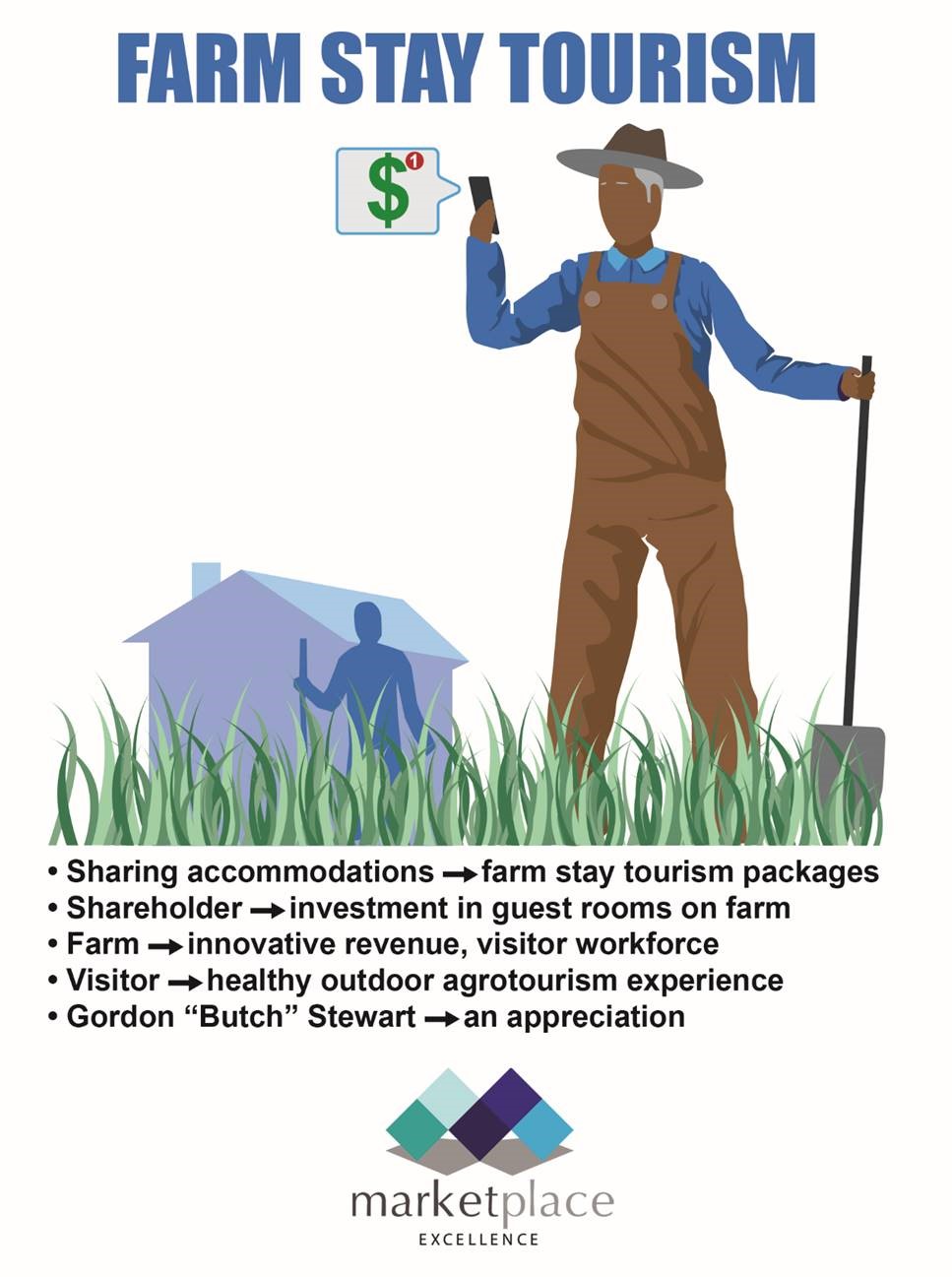 (Dr. Basil Springer GCM is a Change-Engine Consultant. His email address is basilgf@marketplaceexcellence.com. His columns may be found at www.nothingbeatsbusiness.com/basil-springer-column/ and on www.facebook.com/basilgf).