"Don't be selfish; don't try to impress others. Be humble, think of others as better than yourselves. Don't look out only for your own interests, but take an interest in others, too." – Philippians 2:3-4
The opportunities from the tourism industry and its linkages have made a significant contribution to economic growth in the Caribbean prior to COVID-19. They are also well placed, with an innovative twist, to nurture the recovery of our economies in the transition to post COVID-19 growth and beyond.
The world is unlikely to recover from the existing tough economic climate until a vaccination program is successfully administered. However, we must focus now to strategically exploit innovative tourism market driver forces which may compel consumers to seek our warm weather destinations in the future.
The five primary market drivers discussed in this column are to: (1) build brand recognition and brand awareness which attracts a medium to high disposable income gamut of consumers in search of new experiences; (2) provide the level of service quality so as to whet consumers' appetites for repeat visits; (3) encourage the relocation of international business headquarters to enhance the GDP of the region; (4) develop an environment of multicultural harmony to set an example to the rest of the world; and (5) nurture and protect an enterprise development growth culture to increase the average success rate of startup businesses in the first five years to a level similar to the rate of the survival of a human being in the first five years of life, so that our economies will grow organically as part of an economic gearing system.
The growing power of digital marketing and the pervasive use of social media will combine to reinforce customer relationships both in the context of cogent brand recognition and awareness and customer audits for performance monitoring. Access to timely public relations and marketing expertise will be paramount in the new dispensation. Brazil, Russia, India, China, and South Africa (BRICS) are experiencing growing percentages of disposal income and would like to diversify their tourism experience by visits to the Caribbean.
Service delivery must be ahead of the customers' expectations. Excellence of product or service, competitive pricing, timeliness of delivery and continuity of supply will lay a solid foundation for repeat visits, in addition to word-of-mouth marketing.
Caribbean governments need to attractively incentivize international companies to establish their global headquarters in the region. In this arrangement, the global gross revenue of the company boosts the destination's GDP commensurately. Also, as the company's directors, employees, contractors and their families combine work and pleasure in the destination, tourism revenues will rise.
The Caribbean is already a multicultural hub of the world. What better a group of destinations is there than Caribbean islands and coastal communities in which to create a global example of multicultural harmony.
Finally, the sleeping giant of economic growth is enterprise development, where there are many business opportunities that can be created driven by a tourism economic gearing system. Marketplace Excellence Corporation is currently working on this concept and will soon launch a key initiative to ensure that many more benefit from our bread and butter tourism sector.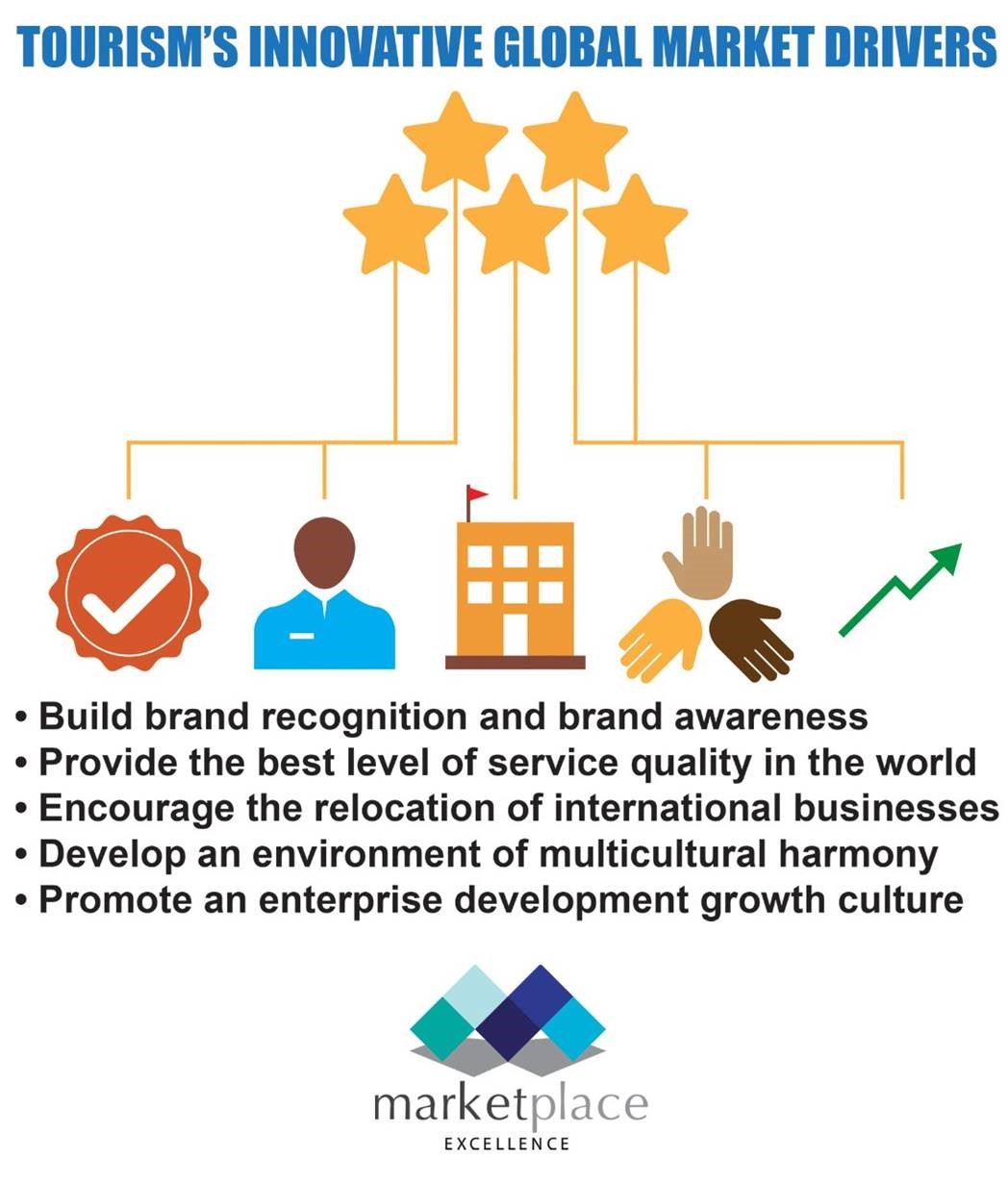 (Dr. Basil Springer GCM is a Change-Engine Consultant. His email address is basilgf@marketplaceexcellence.com. His columns may be found at www.nothingbeatsbusiness.com/basil-springer-column/ and on www.facebook.com/basilgf).