"Live in harmony with one another. Do not be haughty but associate with the lowly. Never be wise in your own sight." – Romans 12:16
The community-based tourism opportunity involves residents of the destination (often rural, poor and economically marginalized), who invite tourists to visit their communities. Locals provide overnight accommodations and meals, and share the unique culture, heritage, history, geography and authenticity of our islands. Jamaica is the leader in the Caribbean.
Mrs. Ceceline McIntyre is the pioneer and can therefore be called the 'Mother of Community Tourism'. She has been in the tourist industry from the time that Negril was a natural, unspoiled fishing village that nature lovers and hippies loved and adored. McIntyre was proprietor of the Astra Hotel in Mandeville and treated her guests like family and always shared her Jamaican lifestyle and community with them.
She groomed her daughter, internationally renowned community tourism consultant/trainer Diana McIntyre-Pike, in this approach to tourism. They formed an organization called the Countrystyle Community Tourism Network, which offers tailor-made vacations and community experience tours through local and international tour operators.
The mission statement for the Countrystyle Community Tourism Network/Villages as Businesses (CCTN/VAB) is "to support the development of community tourism in Jamaica, the Caribbean and internationally while educating all stakeholders of its importance to the cause of peace, poverty alleviation and sustainable development and to offer local and foreign visitors diverse 'community experience' vacations and tours."
The mission statement of the Caribbean Media Exchange (CMEx), which was founded by my son Bevan Springer in 2001, is "to support and develop the ability of the media, government, the travel and tourism industry and communities to consider the importance of tourism in sustainable development, while lending a hand to the communities involved by sharing relevant expertise, financial and in-kind assistance."
CMEx, which hosted over 20 conferences and events throughout the Caribbean and the United States, has long embraced the concept of Community Tourism.
Bevan and I recall a visit with Sandals Resorts Chairman Gordon "Butch" Stewart, which started at the Astra Country Inn & Countrystyle Institute, Mandeville on July 18, 2002. The theme was to explore a community tourism partnership involving CMEx, CCTN/VAB, Sandals and Air Jamaica for the south coast of Jamaica. We experienced one of the Countrystyle Village community tours which Sandals was interested in offering its guests.
Butch Stewart, who incidentally shares the same birth date with me (July 6, 1941), participated with the villagers in stirring cassava to make bammy which was on the menu for tourists lunching with the villagers on that day. Bammy is a traditional Jamaican cassava flatbread descended from the simple flatbread eaten by the Arawaks, Jamaica's original inhabitants. Today, it is produced in many rural communities and sold in stores and by street vendors in Jamaica and abroad.
The day ended with a visit to the Sandals South Coast Resort at Whitehouse on the south coast of Jamaica, which was then under construction.
Marketplace Excellence Corporation (MPE), a public relations and digital marketing firm within my son's global business network, is currently developing a SHED Caribbean service, which aims to shepherd entrepreneurs and enterprises, including community tourism initiatives. It intends to become part of a global COVID-19 transition and economic recovery and growth thrust, which places tourism and its linkages at the center of the region's recovery. After all, "Tourism is Our Key"!
A happy and safe new year to all!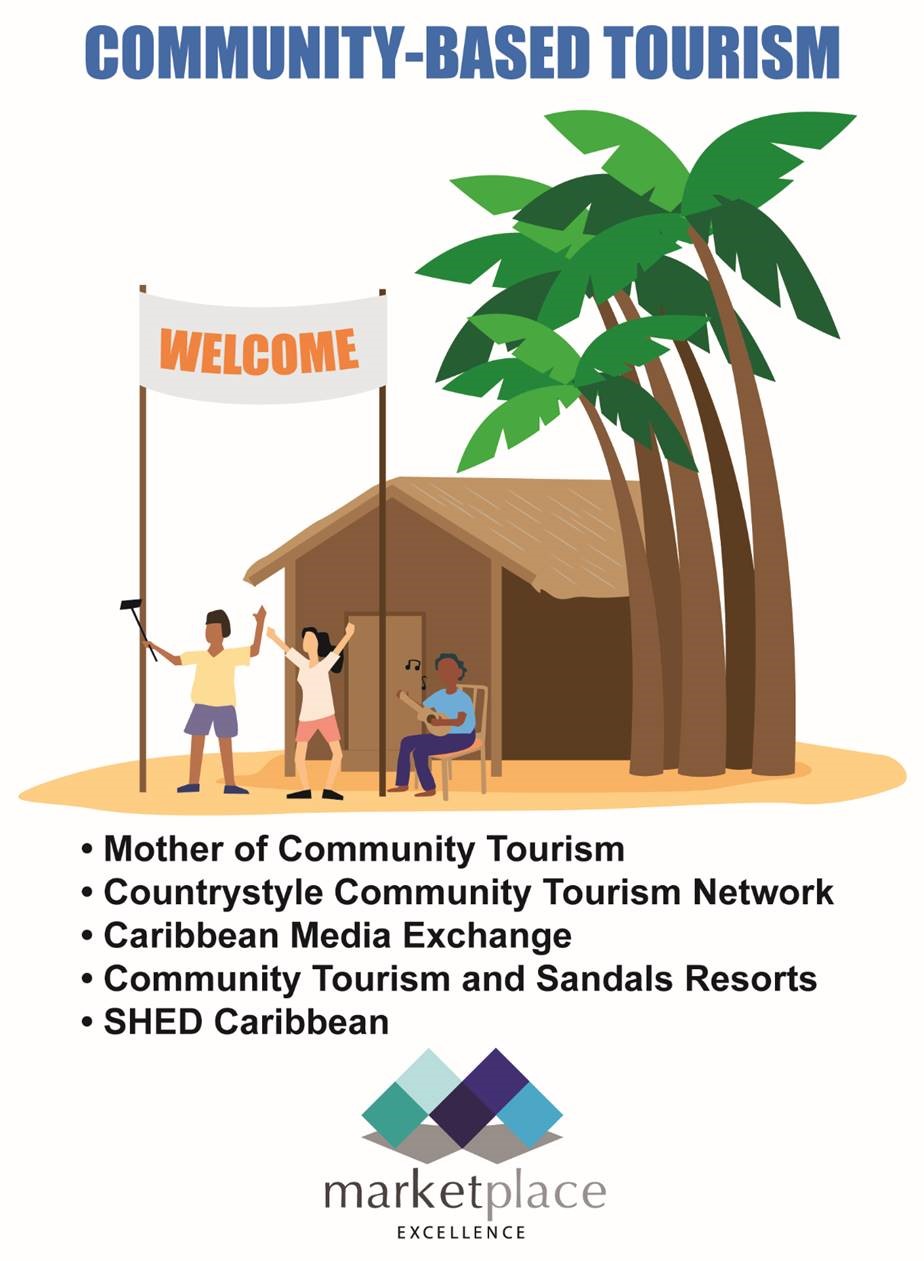 (Dr. Basil Springer GCM is a Change-Engine Consultant. His email address is basilgf@marketplaceexcellence.com. His columns may be found at www.nothingbeatsbusiness.com/basil-springer-column/ and on www.facebook.com/basilgf).