"So they remained for a long time, speaking boldly for the Lord, who testified to the word of His grace by granting signs and wonders to be done through them." – Acts 14:3
Barbados Economic Recovery and Transformation (BERT) programme adviser Dr. Kevin Greenidge set the stage by giving an update on BERT progress last Wednesday during the Barbados Chamber of Commerce and Industry (BCCI) luncheon.  Prime Minister Mia Amor Mottley responded to questions from members of the audience, which included agricultural initiatives.
The week before, as I was driving my Trinidadian partner around the island, we could not help but notice the large acreage of agricultural land lying fallow. Indeed, a wasted asset.
She pointed out to me that the situation in Trinidad is even more staggering, as a result of the closure of the sugar cane industry. The Caroni lands, where she once lived, were also lying fallow. We have not even looked at the potential of Guyana, often touted as "the breadbasket of the Caribbean". How can we address this as an agricultural initiative to reduce the food import bill and to develop a modern Caribbean agricultural export economy?
To answer this question, I am going to quote from a column in this series published over five years ago on January 19, 2015.
"Last week I was part of the launch of the Caribbean Food Business Innovation Revolution initiative which is promoted by the Global Business Innovation Corporation (GBIC), registered in the U.S. This was hosted by exporTT, the national export facilitation organization of Trinidad and Tobago. This is an example of an initiative which, as we expand it throughout the Caribbean, will allow global consumers to pay all our bills.
"Guyanese-American Dr. Owen Carryl (an Open Innovation Expert) was introduced by a mutual friend to my son Bevan Springer (Media, Marketing and Public Relations). Owen and Bevan talked about my work in shepherding which piqued Owen's interest. This led to a face-to-face meeting a month later which also included Owen's Brazilian colleague from Mexico, Diego Bolson Ruzzarin (a Food Design Expert). Owen had previously worked with Diego at Pepsico. Our personalities gelled and we agreed on an approach, led by Diego, which has resulted in the birth of the Caribbean Food Business Innovation Revolution initiative.
"All four GBIC resource persons assembled in Trinidad a week ago and launched the initiative to a packed house. Diego led the presentations, followed by Owen. These two presentations captured the interest of the audience as to how food and beverage manufacturers could quickly gain access to the U.S. market, in particular, with products which were appropriately developed to satisfy the needs of U.S. consumers.
"I addressed the need to shepherd the enterprises to mitigate the risk of business failure as they accept the challenge to move to a larger consumer base in the global market. I pointed out that shepherding also secures the seed and equity capital investment.
"Bevan, the moderator, talked about the role of the communications platform, from the farm to the consumer, which cannot be overstated.
"The next day-and-a-half we spent interviewing potential clients who would participate in the first cadre of food and beverage manufacturers under the GBIC initiative. Alas, great interest among a critical mass of 20 companies to consummate the venture, but no money."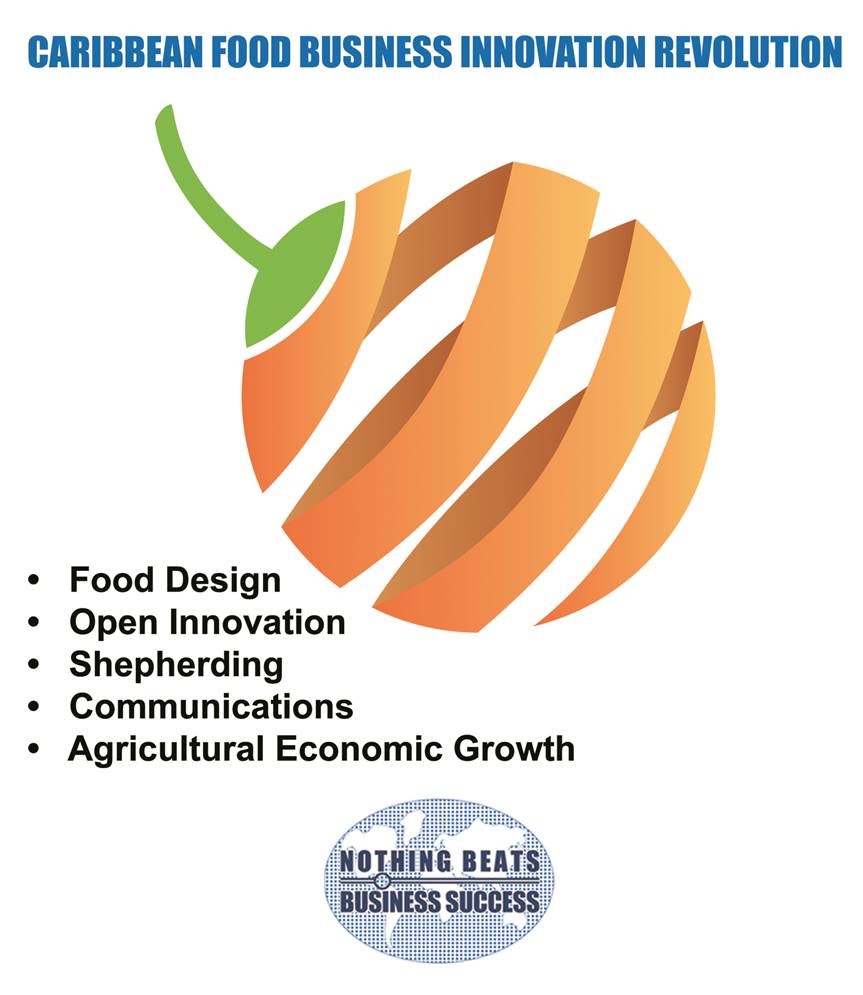 Let us take advantage of PM Mottley's leadership position in the Caribbean Community (CARICOM) to interest all member states to collectively approach GBIC and get an economic growth project going. The opportunity is still there.
(Dr. Basil Springer GCM is a Change-Engine Consultant. His email address is basilgf57@gmail.com. His columns may be found at www.nothingbeatsbusiness.com and on www.facebook.com/basilgf).