"And you will know the truth, and the truth will set you free." – John 8:32
At the beginning of this year, the Barbados Economic and Transformation Recovery Programme (BERT) was established and the first two main issues of (1) debt restructuring and (2) reduction of government expenditure were addressed.
The third BERT essential recovery component, economic growth, was very much on the agenda.
My view is that the BERT model is probably appropriate as a general template for each country in the Caribbean, and since Barbados has a CARICOM Single Market and Economy leadership mandate at present for the success of the Caribbean community, it may well be a guide for development of the region as well.
The thinking in this column followed suit by setting the theme for the 2019 New Year –  "Balance and Synergy".
Balance was defined as a state of equilibrium in a partnership. If the wheels of business, economic growth and sustainability are to experience a smooth ride, the partners in the process – government, the private sector, trade unions, shepherds and financiers – must be in balance.
Synergy was defined as the working together of two things to produce an effect greater than the sum of their individual effects. In business, synergy is an important catalyst to stimulate an efficiency trend. It induces an increase in efficiency among partners. As efficiency increases, profitability increases; as profitability increases, economic growth increases, and this ultimately leads to sustainability and happiness.
This was the foundation for developing a solution-oriented leadership approach as a preventive maintenance and curative process which is vital for many institutions – government department, NGO, statutory corporation, private business – irrespective of the state of the business health.
We presented a comprehensive list of innovative economic growth opportunities in tourism, cultural industries, energy, ICT, agriculture and fisheries. We had a comprehensive look at all aspects of the future of Cricket West Indies and then extended the solution-oriented approach towards creating a new airline LIAT (2019) Limited to address once and for all the recurring problems of the existing Caribbean carrier.
Here are two recent experiences which I have found very useful over the last week and which I think should be compulsory listening for anyone interested in Caribbean development.
The first is Barbados Prime Minister Mia Mottley's Press Conference (April 18, 2019), which is available on YouTube. This is a 55-minute communication update on the stewardship of the government after almost 11 months in office.
The second is a powerful statement by psychiatrist Dr. Rudi Webster on the "Mason and Guests" cricket programme (June 11, 2019).
The topic was the recent poor performance of Darren Bravo as a batsman for the West Indies team. Dr. Webster said that the solution is very simple if you diagnose the problem as a mindset change problem. He added that the current Cricket West Indies batting coaches are not equipped to advise on a solution. He gave examples of how he had helped Brian Lara, Sir Vivian Richards, Greg Chappell and the Sri Lankan team, when they had similar performance issues.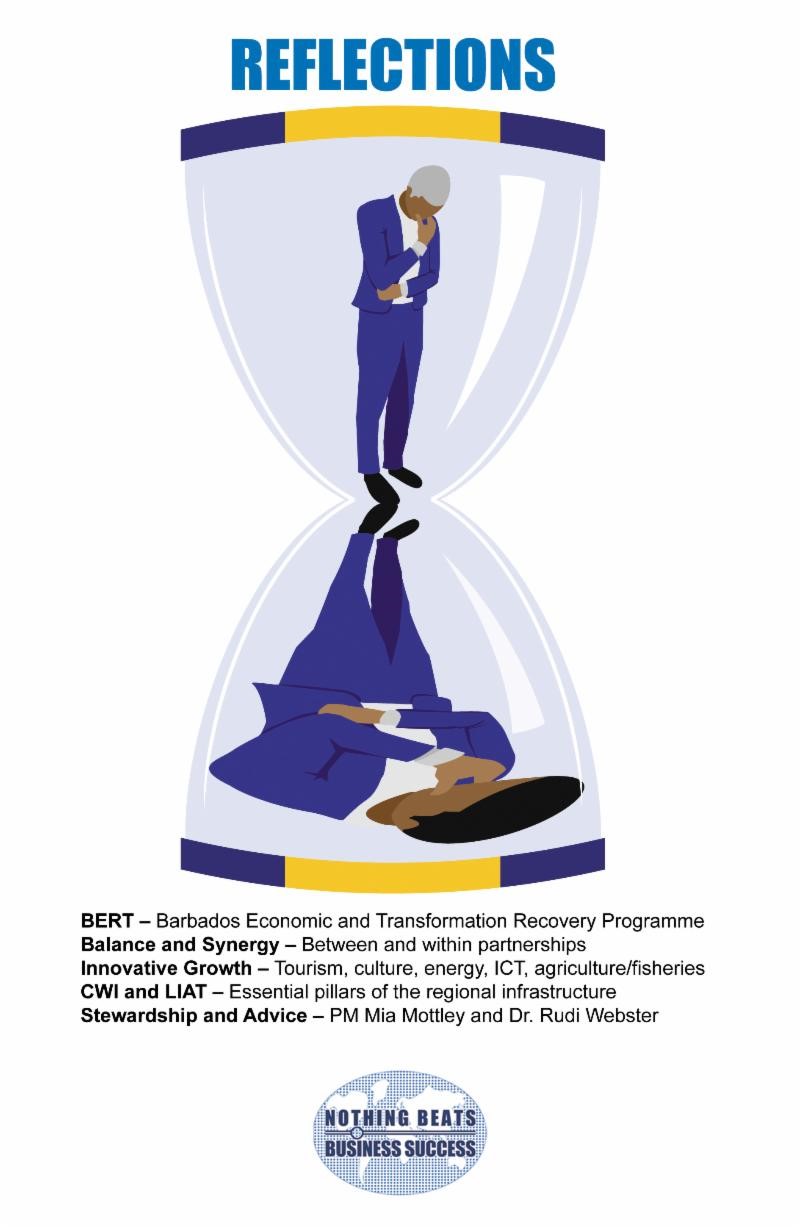 This weekly column will, deo volente, begin its 27th year in July 2019. The column has not only been syndicated as a guest column in other publications in the Caribbean and beyond, but it has also been circulated globally through social media.
The direct and indirect feedback has been tremendously stimulating and gratifying, which has spurred me on to continue the weekly exercise.
I am very fortunate to be associated with my son Bevan's U.S.-based boutique public relations, marketing and media company, Marketplace Excellence Corporation, which I use to beta test some of my ideas.
Make it a blessed week everyone as we continue to stand on truth, and give thanks for the freedom that comes with it.