"Ask, and it will be given to you; seek, and you will find; knock, and it will be opened to you." – Matthew 7:7
The story is the same the world over as our leaders seek to establish a formula for national economic growth. Many pursue the same strategies in search of sustainable economic growth and seem to forget that the collective political, social, physical and economic environment is continually changing and to keep on doing the same things is unlikely to yield different results. This approach is at best a gamble but really is insane. Those countries who have been deemed to be successful have adopted a positive spiritual framework, broken out of what has traditionally been their cocoon of comfort, exhibited vision and taken risks in search of a better life for their people.
In my opinion, Enterprise Development is the growth opportunity of the future and, even though many leaders have recognized it, they have only paid lip service to the concept. As is said in Trinidad and Tobago: "They are spinning top in mud".
The underpinning of enterprise development is the entrepreneur, some with "DNA of an Elephant" ideas and others to support them with other ideas collectively forming an economic gearing system to bring life and growth to the economy.
I have found that there is no shortage of entrepreneurs with good ideas in the Caribbean but what is missing is the supporting enabling environment of modest sums of money and shepherding. Money provides the security for the fledgling business but it must be accompanied by shepherding to mitigate against the risk of failure and hence enhance the chances of success.
We have also been able to introduce the Shepherding Innovative Growth Squad (SIGS) concept so that the entrepreneur can benefit from interaction with the squad with a plethora of business experience and with no charge at the point of delivery but with compensation out of future profits.
In many countries, even though there is a shortage of money in government circles, there is no shortage of money in the private sector. The challenge is for the government to offer incentives to the private sector to utilize their money for Enterprise Development in the interest of growing the country while at the same time creating an opportunity for the private sector to further increase their profits and building an ambiance of happiness among the populace. Indeed a win-win-win situation. Innovative dialogue needs to take place hence the value of a public private partnership.
As I gently promote the shepherding concept to assist with corporate governance issues, sourcing of modest sums of investment finance, sophisticated marketing advice to give life to the company, commitment to efficiency in operations and timely people development, more and more individuals come to me with a request "to be their shepherd".
The start-up entrepreneurs usually have no money to pay for these shepherding services and I have promoted the concept of "paying out of future profits". I have persuaded interested financiers with an excess of funds, specialist marketers and shepherds interesting in sharing their experiences to join the entrepreneurs with the vision as if in a crystal ball.
I have come to the conclusion that if shepherds link with entrepreneurs, the entrepreneurs' businesses get the advice that they need to survive the embryonic stages of operations. Providing that modest sums of money can be provided from financiers with "shepherding as collateral", then we shall be better off.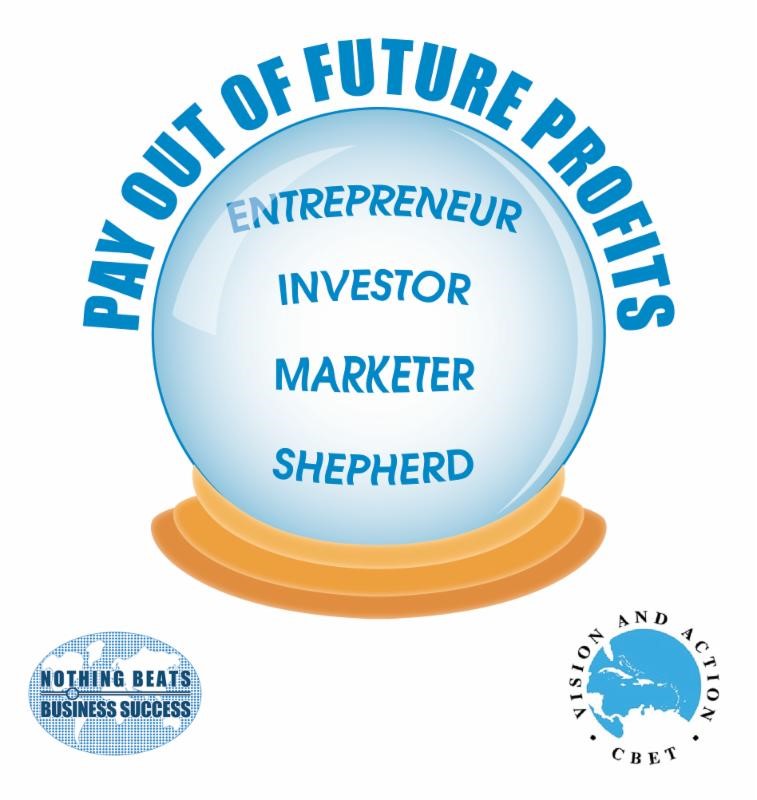 Let us all as service providers embrace the scripture: "Ask, and it will be given to you; seek, and you will find; knock, and it will be opened to you". And let us have faith in the future and delay the receipt of payments until future profits are made.
(Dr. Basil Springer GCM is a Change-Engine Consultant. His email address is basilgf57@gmail.com. His columns may be found at www.cbetmodel.org,  www.nothingbeatsbusiness.com and on wwwfacebook.com/basilgf).