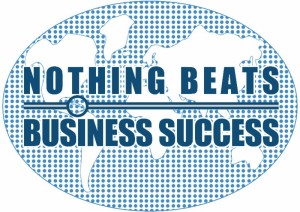 Dear Colleague:
I am privileged to have been offered an opportunity to facilitate an interactive seminar on the topic "Entrepreneurship: Emerging from Chaos to Order" on the occasion of the TTMA's 15th Trade and Investment Convention (TIC) at the Centre of Excellence, Macoya, Trinidad.
The seminar will be held on Friday, July 4 in the Nelson Mandela Room from 1 p.m. to 3 p.m.
The expected beneficiaries from this exposure will be:
• Entrepreneurs in the Making
• Entrepreneurs (with Start-up, surviving, established, branching out and expanding businesses)
• Shepherds (Life Coaches and Business Mentors)
• Investors
• Board Members
• National Policy Makers
I would like to invite you to attend and it would be a great honour if you and your colleagues can come to this seminar.
There will be no charge for admission and refreshments will be served on arrival at 12:45 p.m.
Please register with me by email (basilgf@caribsurf.com) the names and email addresses of those who will be attending. A copy of my seminar PowerPoint presentation will be sent to all persons who register with me, whether you attend or not.
More details about the event can be found here:
A SEMINAR OF ABUNDANT POSSIBILITIES
Warm regards,
Basil
Dr. Basil Springer GCM
Change-Engine Consultant
Barbados mobile: 246 231 9770
Trinidad contacts 868 632 4261; 378 3551
Skype: basilgf07
E-mail: basilgf@caribsurf.com
Websites:
www.cbetmodel.org
www.nothingbeatsbusiness.com
www.marketplaceexcellence.com
www.cmexmedia.org